SThe Gender Certificate Program initiated by the Sabancı University Gender and Women's Studies Forum and Istanbul Bilgi University Sociology and Teaching Studies Center (SEÇBİR) to improve gender equality in education concluded.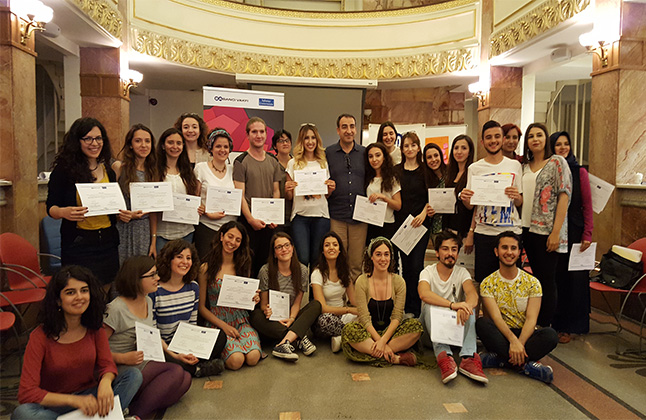 The certification ceremony for the program implemented as part of the Purple Certificate Program supported by the Sabancı Foundation was held at the Karaköy Minerva Palas on Saturday, May 21, 2016. 31 students from 9 faculties of education in Istanbul and Bursa attended the program and 28 attendees were awarded certificates.
Most attendees of the Gender Certificate Program were 3rd- and 4th-year students of education faculties. The program was be delivered by academics and experts on a variety of subjects including sociology, psychology, law, social policy, literature and media.