Interview: Şule Yalçın / Alumni Relations and Career Development Manager
Faculty of Engineering and Natural Sciences Mechatronic Engineering undergraduate (2004), master's (2006) and PhD (2012) graduate Emrah Deniz Kunt spoke about his venture Indoora, which provides high-precision location technologies and services indoors, where GPS technology does not work.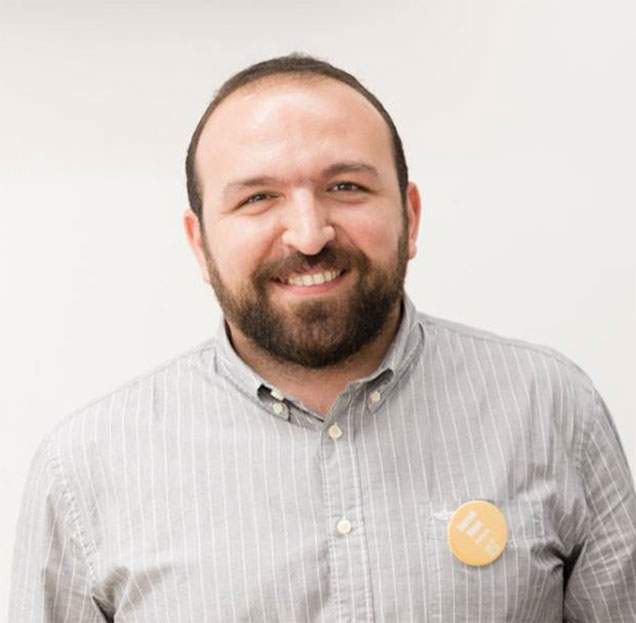 Would you like to tell us more about your startup Indoora?
Indoora is a startup with co-founders all from Sabanci University alumni. Görkem Erinç (FENS '04), Ahmet Teoman Naskali (FENS'06, FENS'12) and Oktar Özgen (FENS' 6) are the other co-founders of Indoora. We started working together in 2014 when Görkem and Oktar returned to Turkey from U.S. We provide high precision positioning technology and services for indoor spaces where GPS technology does not work. You can consider our technology as another version of Google Maps which works indoors. We developed a technology for smart phones which offers accuracy of less than 2 meters. In terms of sensitivity and consistency, our technology is highly competitive when compared to the other companies around the world. After an intensive period of R&D supported by Tubitak for the last 2 years, we started to offer our products and services to the market. Last year we were chosen as the "Best Incubation Company of the Year" by Teknopark Istanbul. Our first customer is Teknopark Istanbul as well. Teknopark Istanbul mobile app is live right now and we're starting to offer our technology and services through the mobile application in the following months. At the beginning of this year, we signed a 3-year contract with Tuyap, the largest exhibition center in Turkey. As of October, we released MyTuyap mobile app which we developed for Tuyap and started to offer our technology and services through this app in all the trade fairs that take place in Tuyap Exhibition and Convention Center. Additionally, we are conducting negotiations with different companies like THY, Porsche, Volkswagen, Messe Berlin on different application ranges of our technology. Airports, shopping malls, hospitals, universities, museums, hotels, office buildings and other large-scale venues are among the most ideal venues for us where we can offer our services in the most effective way.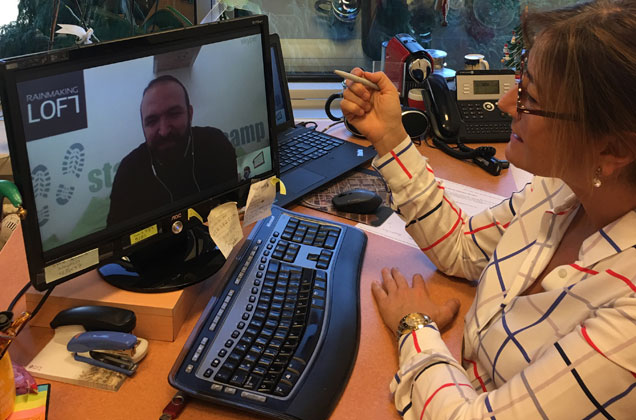 Photo: Şule Yalçın and Emrah Deniz Kunt doing a Skype interview
How did this team come together?
We have been friends with Görkem since 1999 when we started our bachelor degree in Sabancı University as the first students of the university. He was in U.S. completing his PhD degree when we first started considering this idea. And I somehow convinced him to return back to Turkey to establish Indoora. We had our MSc and PhD degrees together with Teoman in Sabanci University. Beforehand, we had even established a company together. Oktar and Görkem completed their PhD degrees together in U.S. As a group of people who have long known each other, we were able to emerge as a strong team and I believe we were lucky in that since we all had faith in this idea.
Would you elaborate on your technology? For example, how can we make use of it?
Let me illustrate it with an example. When you are in a shopping mall, you are most likely to ask questions like "Which shop is on which floor?" or "How can I get from A to B?". When you use an application that runs on our technology, you can see your instant location on our map interface, just as Google Maps does outdoors by using GPS technology. And when you choose your destination, we provide turn-by-turn navigation. This is very similar to Google Maps, but a version that works indoors and with much better accuracy. In addition, suppose that you are in a shop and trying to decide which pair of shoes to buy. By realizing you've been spending quite some time in there, we can offer you a discount deal to shorten the amount of time you spend buying stuff. Or, let's say, when you pass by a store in a mall, that store wants you to be informed of their discounts. When you get into that predefined area, we can show you various advertisements or any kind of information if you have opted to be informed. Such examples can be diversified for different venues. For example, you can offer those Audio Guide systems in museums through an application that runs on our technology. When you're next to an art piece, you can instantly read the information about the item on your screen or listen to it. And since we can track the movements of people in a specific venue, we can provide store or venue owners significant analytics. It is possible to gather quite valuable data such as time and location based customer traffic density, motion profiles of visitors or most active regions in a venue. You can even do customer segmentation through the use of social login feature in the app which makes these data more valuable. Then, you have the chance to analyze the behavior pattern of people between the ages of 20-30 in a venue, for example. It is possible to elaborate on that.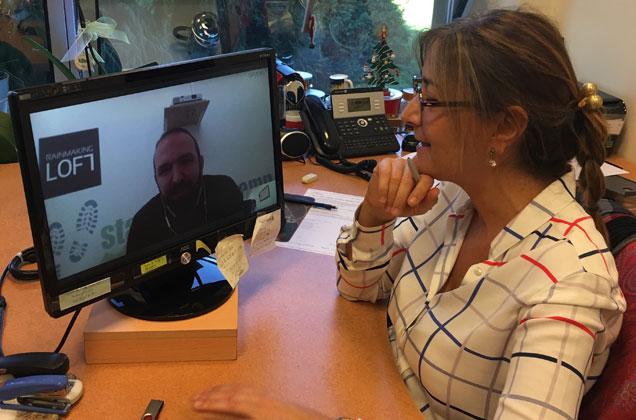 In recent months, we learnt that you got selected to participate in Startupbootcamp Berlin. Would you tell us more about this?
Startupbootcamp is one of the leading accelerator programs in the Startup ecosystem. They have various programs in different countries and different cities targeting different verticals. The objective of such programs is to find related startups, choose 10 out of them, enable them to collaborate with program sponsoring companies, provide them with an intense training schedule for 3 months where they get to meet with expert mentors and, within this period, let the leading investors be informed of those startups. These are also important organizations that enable you to expand into your targeted countries rapidly. We applied to become a part of Startupbootcamp Berlin (Smart Transportation and Energy) and Startupbootcamp London (IoT- Connected Devices) in order to expand into Europe. We were among the final 20 in both, out of 288 startups in Berlin and out of 400 startups in London. After a tough decision process, we decided on Berlin and participated in a finale in Berlin in the early July. In the finale, we were selected among the 10 startups to attend the program. The decision was made by different program sponsors such as Airbus, Cisco, HERE, Kuehne+Nagel, Mercedes-Benz and VINCI. We came to Berlin at the end of August to participate in a 3-month program and we've been working within quite an intense schedule.