The 12th Sakıp Sabancı International Research Awards, endowed by Sabancı University in memory of Honorary Chairman Sakıp Sabancı, will be given at a ceremony to be held at the Sabancı Center on Monday, April 10, 2017.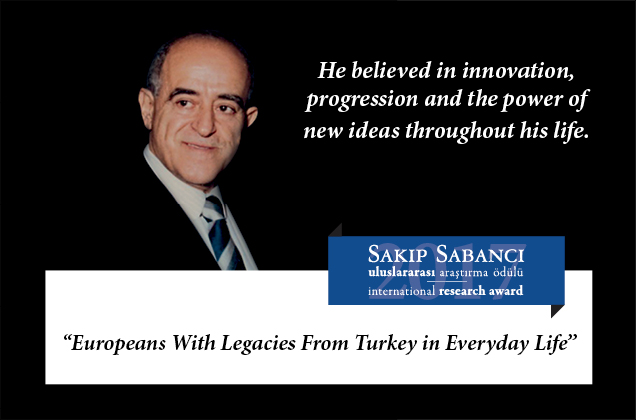 The Sakıp Sabancı International Research Awards Ceremony to be held as part of the Sakıp Sabancı Remembrance Ceremony will be hosted by Sabancı University and the Sakıp Sabancı Family.
Covering fields such as Turkish and Islamic art and history, economics and sociology in Turkey, the Awards will be given to papers on "Europeans with Legacies from Turkey in Everyday Life" this year.
Introductory remarks will be delivered by Sabancı University Founding Board of Trustees Chair Güler Sabancı, and also speaking will be Jury Panel Chair and Sabancı University Faculty of Arts and Social Sciences member Senem Aydın Düzgit on behalf of the jury panel consisting of internationally recognized Turkish and foreign professors.
Program
Date:Monday, April 10, 2017
Time:6:30 - 7:00 PM Welcome
7:00 PM Awards Ceremony
8:30 PM Reception
Place:Sabancı Center, 4. Levent