Özge Akbulut of the Sabancı University Faculty of Engineering and Natural Sciences calls everyone to take responsibility for themselves with her social responsibility project #iamresponsible.
The debut product of Surgitate, a company founded by Özge Akbulut in November 2014 to produce replicas of tissues and organs that give realistic responses to manipulation, is the replica of a breast. It was chosen because 1 in 8 women suffers from breast cancer at some point in her life, and returning to their lives before cancer depends on the medical and plastic success of their surgery. Surgitate's replica allows surgeons worldwide to study the best way for performing onco-plastic surgery on a realistic sample.
Surgitate started a new breast cancer awareness project as well: #iamresponsible. Breast cancer is the most widespread type of cancer in women, accounting for 20 to 25% of total cancer cases, and is the second largest cause of cancer losses. However, early diagnosis helps to increase survival rates. The product designed by Surgitate is a poster that illustrates how women can perform self-examinations and encourages them to see a doctor, and a breast replica that they can touch and feel the lumps inside. The goal behind the campaign is to remind all women to do self-examinations and prevent more serious issues. Surgitate recommends hanging this poster in women's restrooms in factories and offices. This shows that the company cares for the health of its employees, and makes it one of the "Surgitate Aware Companies" that are listed on the website and in all project communications.
Sabancı University Materials Science and Nanoengineering 2004 graduate and member of the Faculty of Engineering and Natural Sciences Özge Akbulut has been interviewed about her company Surgitate and the #takeresponsibility project for Breast Cancer Awareness Month. Click on the links below for the interviews (in Turkish):
Interview by Ayşe Arman on October 12, 2017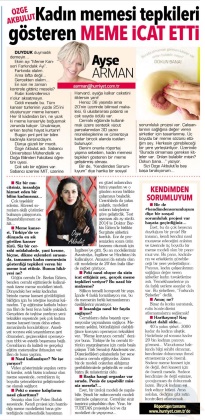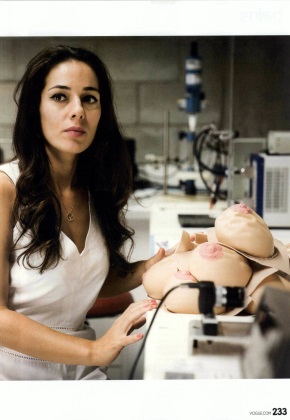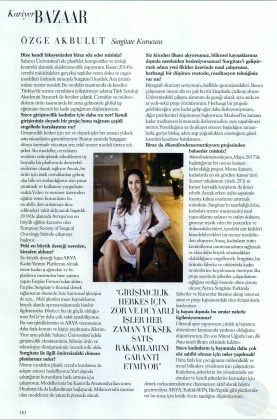 You can help the #iamresponsible campaign by sharing Sabancı University's Instagram posts.
Remember: early diagnosis saves lives!