Submission Dates for External Exam Test Scores for Exemption from FDY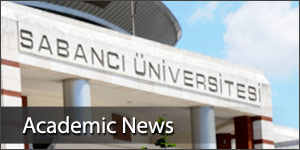 Submission Dates for External Exams
English
Sabanci University administers the English Language Assessment Exam (ELAE) for exemption from the Foundations Development Year (FDY) English Program. Information about this exam can be accessed from the link below:
http://www.sabanciuniv.edu/tr/temel-gelistirme-direktorlugu
http://sl.sabanciuniv.edu/eng/?content/ela_exam.html
In addition to this, in accordance with the change in the Instruction Letter of the Higher Education Council (YÖK) regarding Foreign Language Education and Foreign Language Medium Education (Clause 5 RG-28/06/2009-27272) and the decision taken by the SU Academic Council (2009/14) dated 15 July 2009, the following international exams and minimum scores will exempt students from the SU Foundation Development Year.
| | |
| --- | --- |
| International Exams | Minimum Score |
| IELTS Academic Module | 6.5 |
| TOEFL PBT | 550 + 4 from writing |
| TOEFL IBT | 80 |
| CAE | C |
| CPE | C |
| FCE | B |
* Only original reports of test scores will be accepted
*Please see the link below for TOEFL Test centers accepted:
http://sl.sabanciuniv.edu/eng/Anasayfa/documents/TOEFL4testmerkezi.pdf
Students who are eligible for exemption from the FDY Program as a result of the exams above:
Those who register at SU in the academic year 2010-2011 and after,
Those who have successfully completed the ENG 003 (Upper Intermediate) course,
Based on Clause 19(e) of the FDY Instruction Letter, dismissed students who hold proficiency exam rights.
2011-2012 Academic Year, Submission Dates for Summer Term External Exam Test Scores for Exemption from SU FDY
19 May 2012 - 21 June 2012
* Original reports of test scores need to be submitted to the School of Languages and will only be accepted during the period state above.
* Original reports of test scores should preferably be posted by the test center to the School of Languages.
School of Languages
Last Updated: 21.06.2012 17:23:06