The International Wheat Genome Sequencing Consortium – (IWGSC), whose only Turkish implementer is a Sabancı University team led by Biological Sciences and Bioengineering professor Hikmet Budak, is to receive €1 million from Bayer CropScience for physical map completion.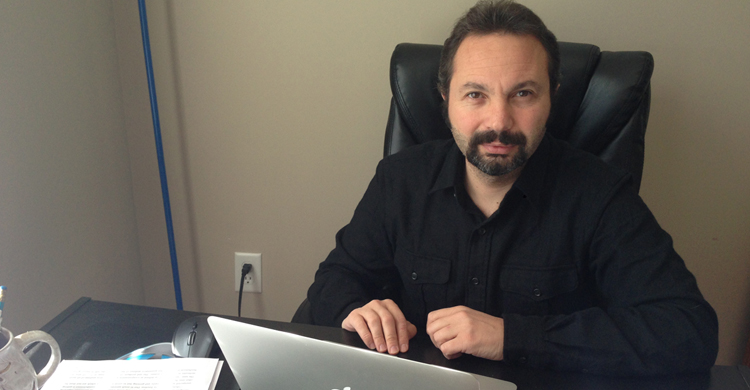 The International Wheat Genome Sequencing Consortium (IWGSC) announced today that it will receive approximately €1 million (EUR) over the next six months from Bayer CropScience (BCS) to support physical mapping of several wheat chromosomes. The goal of BCS's contribution is to accelerate the consortium's wheat genome sequencing effort for drought- and disease-resistant wheat genes.
The only Turkish partner of this immense project is a project team of 7, led by Sabancı University Biological Sciences and Bioengineering professor Hikmet Budak.
In the Turkish leg of the project, Sabancı University scientists supported by TÜBİTAK and the European Union will seek to complete the physical mapping of one other chromosome in addition to 1AL and 5D chromosomes. These chromosomes carry the genes that control drought resistance, quality and disease resistance traits in wheat. As a result, the efforts have direct implications on increased wheat profitability and food safety in Turkey, where wheat remains a staple in the diet. The Sabancı University project team will make the actual/physical locations of the genes in the mapped chromosomes and their related genes and markers available to researchers in Turkish public and private research institutions first.
Other participating countries of the International Wheat Genome Sequencing Consortium include UK, France, Germany, Italy, Switzerland, Czech Republic, Norway, Estonia, Russia, India, China, Japan, Australia, Israel and the United States.
About the Wheat Genome Sequencing Project:
DNA sequencing of the wheat genome will be a critical tool in observing and determining the functions of wheat genes, and will help to develop new genotypes that are highly efficient.
The funding for the project is expected to create resources for the development of new and more sustainable wheat genotypes that are resistant to draught and disease, and to accelerate plant breeder and farmer production programs globally.
About the Sabancı University project team:
Sabancı University Faculty of Engineering and Natural Sciences' Biological Sciences and Bioengineering program professor Hikmet Budak and his team have been working on the project since 2005, supported by TÜBİTAK and the EU 7th Framework Program.
Professor Hikmet Budak has a doctorate in genetics and improvement from Lincoln University in Nebraska, with a minor in statistics. After completing his degree, he was appointed as plant genetics coordinator in the same university. Budak returned to Turkey in 2004 to join the faculty of Biological Sciences and Bioengineering at Sabancı University. His awards include a Turkish Academy of Sciences award and the Worldcomp06 achievement award in 2006. Recently, an article authored by Budak in his area of research was published in the globally acclaimed scientific journal Nature.
About the International Wheat Genome Sequencing Consortium (IWGCS):
The IWGSC, with more than 1,000 members in 57 countries, is an international, collaborative consortium, established in 2005 by a group of wheat growers, plant scientists, and public and private breeders. The vision of the IWGSC is a publicly available, high quality genome sequence of bread wheat that will enable breeders to develop improved varieties and lay a foundation for basic research in wheat, cereals, and plants.
Please click for the IWGCS press release