Sabancı University Electronic Engineering PhD student Rıza Alp Güler won the ISRA VISION Computer Vision award with his master's dissertation "Coding Shape Inside the Shape" under advisor Associate Professor Gözde Ünal.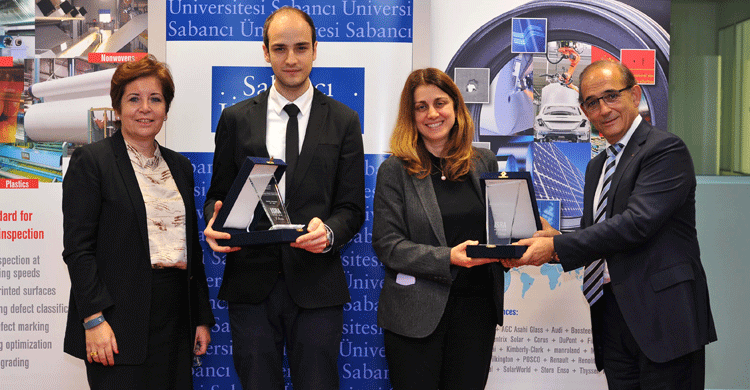 ISRA VISION Computer Vision Award encourages scientific research.
Germany-based ISRA VISION AG, one of the world's top five artificial vision companies that power production lines around the world, and a global leader in surface scanning systems, has been giving the 'Computer Vision Award' since 2011 to encourage prolific researchers looking to expand their careers.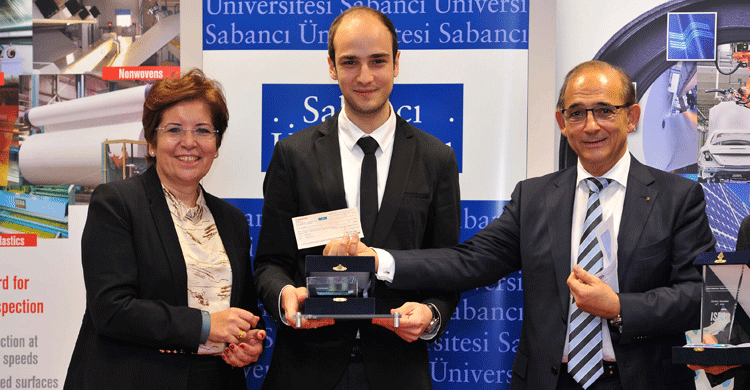 The company acquired VISTEK A.Ş., started by SU faculty member Professor Aytül Erçil in partnership with Inovent, and established its Turkish subsidiary under the title ISRA VISION VISTEK. The key objective of the company is to expand the use of artificial vision technologies in the manufacturing industry of Turkey, and enable companies to gain competitive edge with the efficiency and quality assurance benefits offered by these technologies. Extensive research and development activities are also a priority for the company, and awards programs seek to provide support to young entrepreneurs and the industry in general.
Given in Turkey for the first time this year, the 'Computer Vision Award' received great interest from the undergraduate and graduate degree holders of the leading universities in Turkey.

ISRA VISION VISTEK established this award to encourage young scholars of electronics, computer science, mechanical engineering, mathematics and physics to continue their research in digital image processing. The company is expected to continue its support in Turkey in the future.