Designed by Sabancı University to develop individuals equipped with the competencies needed to manage "big data," the Data Analytics Graduate Program will receive Deloitte's trainers and support in joint projects enabled with the practical perspective and subject matter expertise needed in business.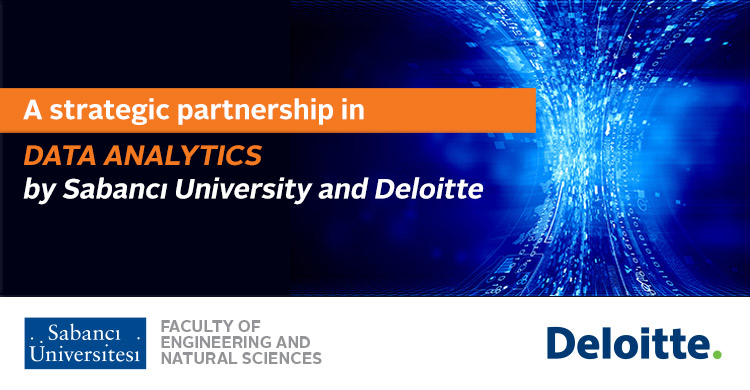 Business analytics is used for a variety of purposes from operational efficiency to risk management, increasing marketing investment returns, and innovation strategies linked to the management of big data. Companies investing in business analytics to increase performance and make strategic decisions gain significant advantages over competition in terms of growth rate and costs. This is why corporations need the workforce who knows business analytics and can manage big data.
Responding to this business need, Deloitte Turkey and Sabancı University started a strategic cooperation. Deloitte Turkey will support the Non-Dissertation Graduate Program in Data Analytics in a number of aspects from helping design the curriculum to providing trainers for the program, enabling students to learn methods and experiences they may apply in real-life situations.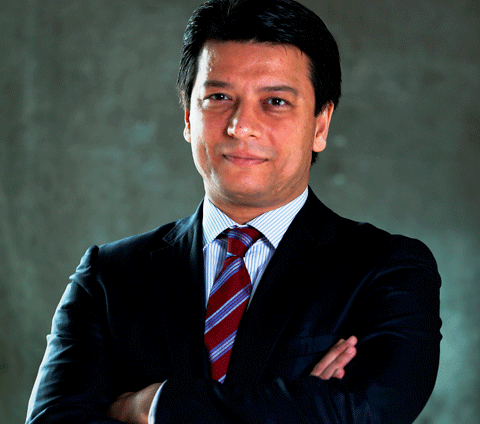 Güneş Süsler
Deloitte Turkey Business Analytics Services Leader Güneş Süsler said the following: "The digital world doubles in size every two years. Between 2013 and 2020, the digital world is expected to expand by a factor of 10, from 4.4 trillion gigabytes to 44 trillion gigabytes. Although 60% of the digital data in the world is currently being generated by developed countries, this will have reversed by 2020, when the majority will be generated by emerging markets. This is a great opportunity for Turkey and Turkish industries and businesses which compete globally. Businesses that have the capability to analyze data generated within and outside the organization, and can create the insights and forecasts needed to make the right decisions towards strategic and operational objectives will be placed above the competition. However, businesses need to be able to merge data analytics competencies with industrial and functional perspective to move in this direction. The Sabancı University and Deloitte partnership was initiated to respond to this need. As Deloitte, we hope to provide the analytical perspective we developed to meet the business needs of various sectors and disciplines to this joint program."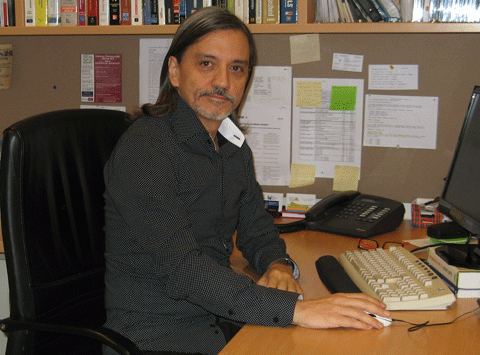 H. Sait Ölmez
Sabancı University Data Analytics Graduate Program Director H. Sait Ölmez had the following to say:
"We launched the Data Analytics Graduate Program as part of the professional graduate programs in the Faculty of Engineering and Natural Sciences, and designed the program to supply the workforce needed to create new business models through data analytics and modeling, and add value to business processes. We were meticulous in our design of curriculum and syllabi to ensure that our participants achieve the highest technical competency. We are aware that the ideal profile in this field is interdisciplinary in nature and is equipped with technical proficiency as well as knowledge about the current applications, methods used and approaches adopted in business today. We believe that our partnership with Deloitte will bring an industrial perspective to the content of the program, and will provide field experience to our students."
Curriculum to meet business needs
Experts from Turkish and global Deloitte offices will be featured as guest lecturers to create an environment where examples, best practices and experiences in real-life situations are shared. Deloitte Turkey will assist in shaping the program curriculum in a way that will answer business needs, and work with students to guide them in the right direction. Deloitte Turkey and Sabancı University will also design and implement joint research projects in data analytics.
25 students are expected to be admitted every year
The program began in the fall semester of the 2014-2015 academic year with 24 students, and 25 students are planned to be admitted every year. There is great demand for the program in various sectors from financial services to technology. The range of sectors represented in the program will be expanded next year with retail, public and energy sectors where competitive and performance gains may be achieved.
An innovative environment for students
Students will be provided an innovative environment through the Deloitte Values House Data Analytics Lab designed to generate innovative solutions and shape ideas where students may meet Deloitte experts for project work, discussions and project presentations.