Sabancı University ranked 13th on Times Higher Education's (THE) "100 Under 50" list of top universities under 50 years old, and became the top emerging young university from Turkey on the list.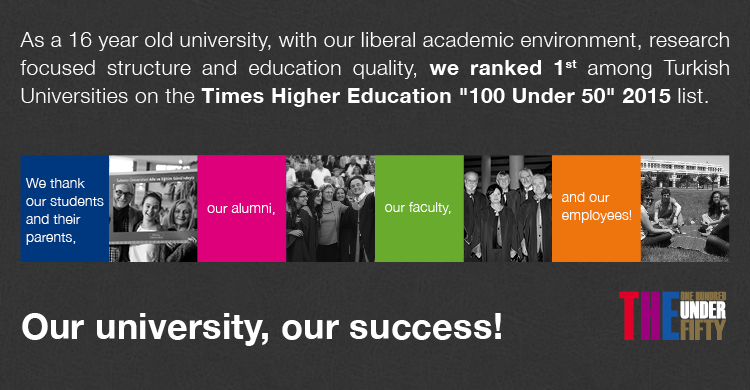 Sabancı University is also the youngest of the top 15 universities on the list. In its 16th year, Sabancı University also holds the highest position among universities that have been included in the list for the first time this year.
Speaking on the subject, Sabancı University Board of Trustees Chair Güler Sabancı expressed her happiness and pride, saying "Since the day we were founded, our dream has been to become a global university. We are taking firm steps in this direction. Our entry to the "Times Higher Education (THE) 100 Under 50" list in 13th position is a sure sign that we are on the right path. It is the achievement of the entire Sabancı University family that we are the highest-placed Turkish university on this list. The most valuable asset of our university is its people: our students, parents who have confidence in their children and us, our faculty, our employees, and our alumni. The Sabancı University family is the fulcrum of our international recognition we achieved in such a short span of time. Thanks are due all stakeholders for their contribution and confidence in our university."
President Nihat Berker: "Sabancı University is a leading global university with interdisciplinary education that focuses on research and the individual, an environment of free academic choice and performance, and a globally-influential faculty. Our university has become an international point of reference during its pursuit of a vision that is respectful of diversity, sensitive to the needs of all stakeholders, and of creativity in research and education that enables the generation and dissemination of original knowledge.
"The success of Sabancı University depends on the climate we have fostered since establishment, the philosophy of research-led education, and investments for this purpose. As a result of our efforts, our active research fund was TL 80 million by the end of 2014, with 1.33 research projects and TL 400,000 research budget per faculty member.
"In addition to research, we are a natural innovative leader in education as well. The number of students per faculty member is 13. Our students are able to choose their diploma program freely at the end of their first year. We are the only university in Turkey which allows that. Starting from the first year, our undergraduate students are strongly encouraged to work on a unique real-life issue within a research group.
"Our 'Free Projects' program enables our students to create and receive funding for their own projects. These processes carry great benefits to our students and the society.
"These are among the top considerations when compiling international lists of universities. As Sabancı University, our goal is to be a global university that always tops international rankings."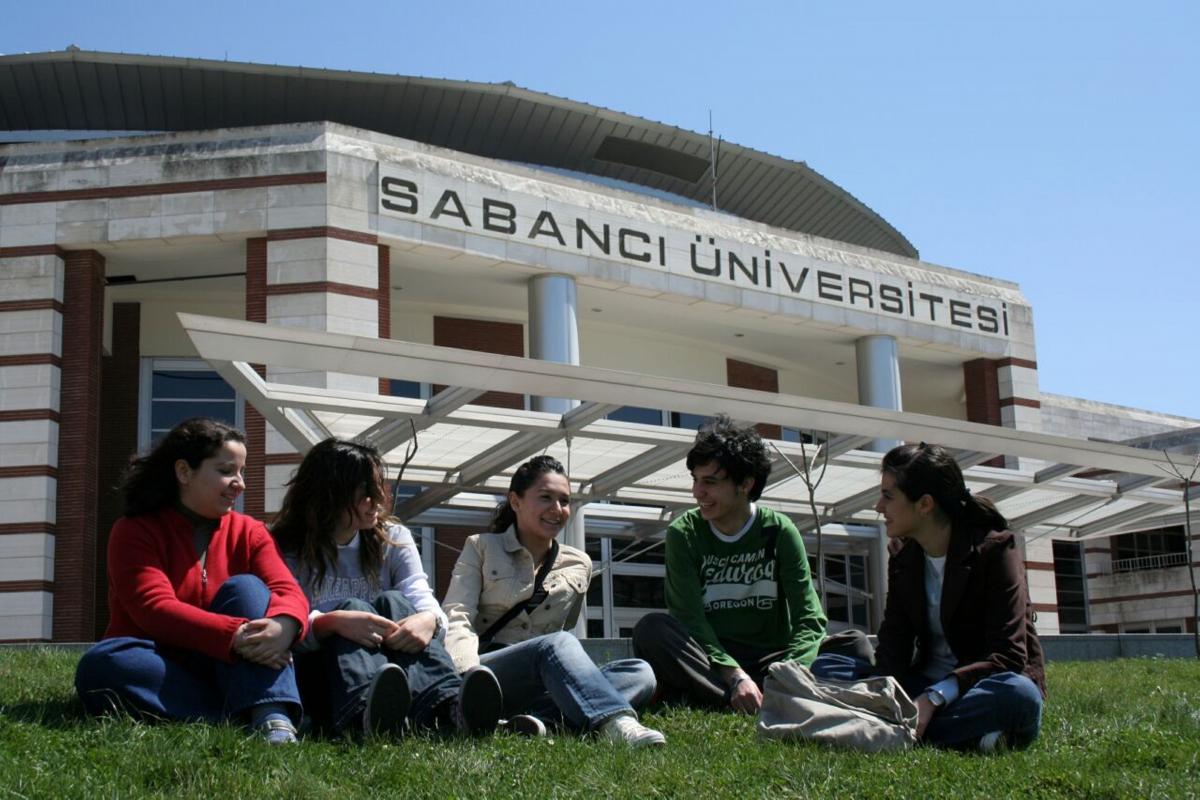 Methodology
The performance indicators used in the rankings are:
Research: volume, income and reputation (worth 30%)
Citations: research influence (worth 30%)
Teaching: the learning environment (worth 30%)
International Outlook: staff, students and research (worth 7.5%)
Industry Income: innovation (worth 2.5%)
Global "100 Under 50" Rankings
Three Turkish universities were included on THE's "100 Under 50" list.
The other Turkish universities were Bilkent University in 28th place and Koç University in 51st place.
Please click here for the THE list.