Milan-based publisher Skira printed a comprehensive monograph of Faculty of Arts and Social Sciences member Murat Germen. Established in 1928, Skira is one of the most prestigious artistic publishers in the world, and their monograph on Murat Germen explores the boundaries of the artist's experimental and documentary work that culminates in different imageries in photographic narrative. Murat Germen's book is the first comprehensive monograph on a Turkish artist published by Skira. Edited by Necmi Sönmez, the book includes contributions by leading international curators such as Stephan Berg and Kerstin Stremmel as well as a piece by Necmi Sönmez himself.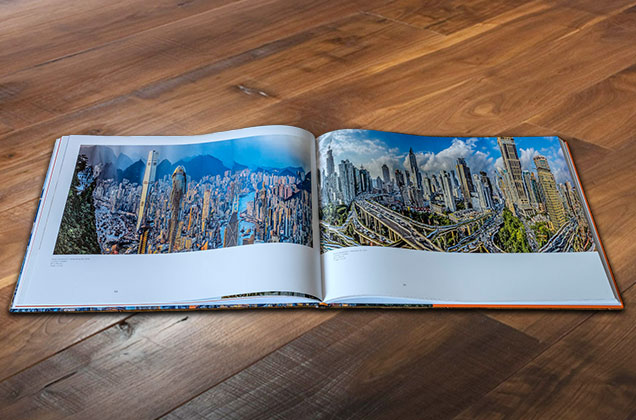 The 100-page book contains almost sixty color and black-and-white photographs by Germen from his internationally acclaimed series Muta-morphosis and Facsimile that focus on major cities of the world becoming identical to each other driven by economic motives. Murat Germen's nearly encyclopedic approach on major cities interpret the planning dynamics of a wide range of settlements from Chicago to Singapore, Cairo and Iceland based on the various strata observed in the cities.
Although an impressive photograph of Hong Kong is featured on the cover of Murat Germen's book, the artist's favorite subject through his lens is Istanbul. Germen seeks to create alternative Istanbul cityscapes in both "Muta-morphosis" and "Facsimile", paying homage to the characteristics of the city that are set to disappear as a result of constant change.