Minister of Science, Industry and Technology Dr. Faruk Özlü: "Sabancı University was Turkey's most entrepreneurial and innovative university in 2016."

At a press conference in TÜBİTAK, Minister of Science, Industry and Technology Dr. Faruk Özlü revealed the 2016 TÜBİTAK Entrepreneurial and Innovative Universities Index that lists the top 50 entrepreneurial and innovative universities in Turkey. Continuing the tradition since the index was first compiled in 2012, Sabancı University was at the top of the list.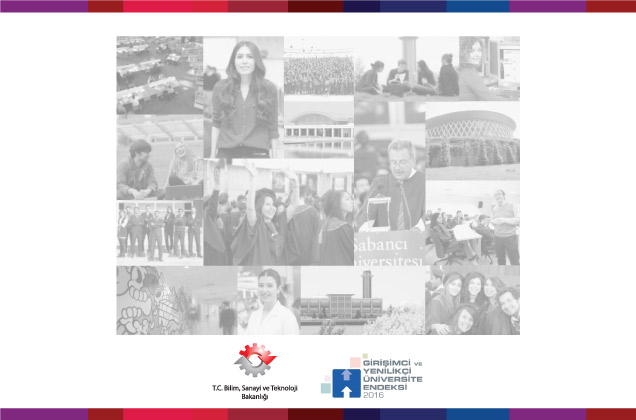 Sabancı University President Professor Nihat Berker said: "Sabancı University has been either first or second on the index since 2012 when it was first compiled. We are proud to be the leader of the fifth index this year. Innovation and entrepreneurship have been the keystones of Sabancı University since its establishment. We have been leading innovation through projects and cooperation. One other important mission of Sabancı University is industry-university partnership. With our sound academic and technological foundation, we strive to ensure that the knowledge generated in the university turns into social benefit through strong partnerships with the industry. We offer all kinds of support for the development of innovative and entrepreneurial ideas across all fields. As Sabancı University, we will continue to make our name heard with innovative and entrepreneurial efforts. We owe this success to the dynamism, participation and intensive efforts of our faculty, students, alumni, employees, and stakeholders in the industry and society."
This year's index included 152 universities with more than 50 faculty members. 221 institutions contributed to data collection for the index. The top five of the index are: Sabancı University, Middle East Technical University, İhsan Doğramacı Bilkent University, Istanbul Technical University and Boğaziçi University.
The "University Entrepreneurship and Innovation Index" consists of 5 aspects, namely scientific and technological research competence, intellectual property, cooperation and interaction, entrepreneurship and innovation culture, and economic contribution and commercialization.