The Sabancı University Technology-Based Startup Acceleration Center SUCOOL and Turkey's first technology-based commercialization and seed fund company Inovent held an event at Karaköy Minerva Palas on Saturday, November 19 to present startups supported by Sabancı University to potential investors.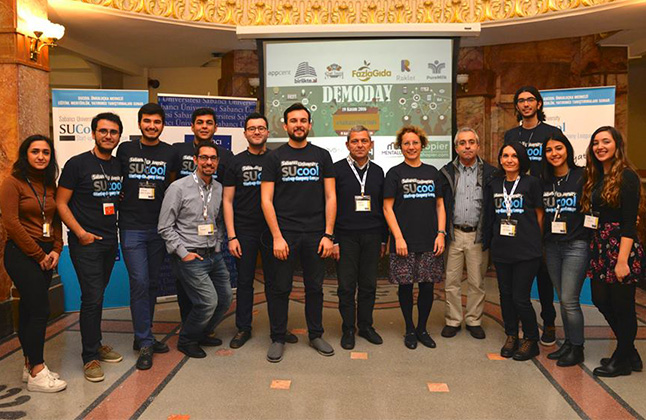 The Sabancı Startups event featured 11 startups that completed the Sabancı University Technology-Based Startup Acceleration Center (SUCOOL) program and launched products and/or formed into a company, and startups using incubation services within Inovent A.Ş. The audience included angel investors, risk capital company representatives, and members of other incubation and acceleration companies in the ecosystem.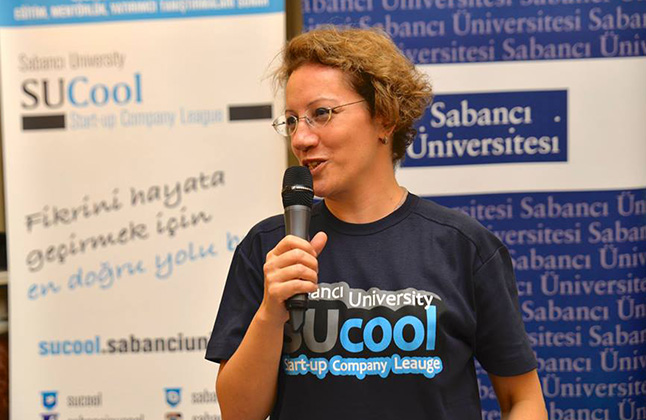 Introductory remarks were made by Sabancı University Entrepreneurship Council Director Dilek Çetindamar and Inovent Director Merih Pasin. Dilek Çetindamar discussed the entrepreneurship philosophy and vision of Sabancı University. Çetindamar explained the activities implemented by the university to support and grow entrepreneurship. Çetindamar said, "We have been serving our students and other entrepreneurs nationwide in a multitude of ways since the day we were founded, and it is no coincidence that Sabancı University is Turkey's Most Innovative and Entrepreneurial University." Dilek Çetindamar continued,"Like our valuable entrepreneurs, Sabancı University never stops innovating. We will open an office in the city during 2017 to continue working together. This new office will work on the internationalization of ventures with the support of the Istanbul Development Agency and in partnership with Siemens and the Entrepreneurship Foundation."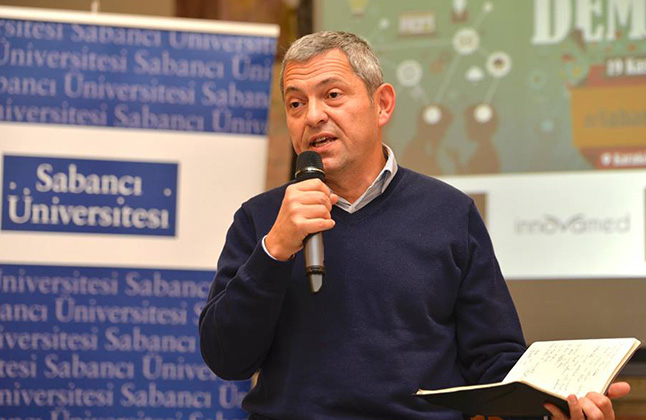 Inovent Director Merih Pasin said that Istanbul had ample opportunities for entrepreneurs. Pasin stated that although this should encourage entrepreneurship, the Global Entrepreneurship and Innovation indexes told otherwise. Pasin also pointed out that on the bright side, Turkey had a good efficiency rating in the global innovation index and 72% of university graduates had a positive attitude to entrepreneurship.
Startups presented
Birlikte.Al: A platform for Property Crowdfunding where individuals can invest in real property shares and create a real estate portfolio. (www.birlikte.al)
Chefteam: A career platform that helps kitchen teams meet the HORECA (Hotel/Restaurant/Café) industry. (www.chefteam.org)
FazlaGıda: A platform that enables excess or near-expiry food products to be donated to food banks and charities. (www.fazlagida.com)
Shopier: Allows users to sell goods and collect payments on their own website, blogs or social media accounts. (www.goshopier.com)
Helpy by Appcent: A customer complaint management platform for owners of mobile apps. (helpy.appcent.mobi)
HizmetTalebi: A marketplace between companies and service providers for corporate event and organization needs. (www.hizmettalebi.com)
Innovamed: Wearable textile technologies against chronic pain.
MentalUp: Gamified brain exercises designed to help children discover their intellectual potential and develop mental skills. (www.mentalup.net)
Peek: Location-based live feed and indoor interaction application. (www.peek.rocks)
PureMilk: A filtration system that quantifies and purges unwanted substances in breast milk.
Raklet: A management and payment platform for communities. (http://www.raklet.com)
About SUCOOL
SUCOOL is the technology-based and innovative startup acceleration center of Sabancı University. SUCOOL supports its entrepreneurs through training, mentorship, business development, office space, legal counseling, and customer or investor introductions, and organizes tours abroad to promote its startups. Founded in 2013, SUCOOL has supported more than 30 startups to date. Support provided by SUCOOL to startups include training, mentorship, preincubation, investor and customer meetings, and business idea validation from the idea stage to company formation.
About Inovent A.Ş.
Inovent was founded by Sabancı Üniversitesi in 2006 as Turkey's first technology commercialization and seed fund company. Its current portfolio includes 20 tech companies.