Sabancı University Ranks 14th
Times Higher Education (THE) revealed the list of The World's Best Small Universities 2017 compiled among entrants of the 2016-2017 World University Rankings which teach in at least 4 of the fields of arts and humanities, medicine and health, engineering and technology, natural sciences, life sciences, and social sciences, and have fewer than five thousand students. Accordingly, Sabancı University was 14th among the top 20 universities with fewer than five thousand students enrolled.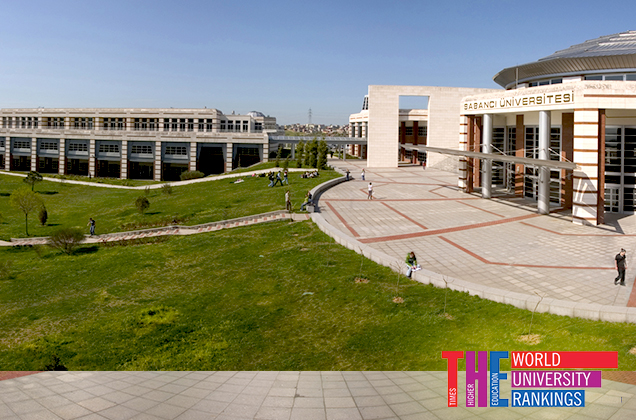 Commenting on the THE ranking, Sabancı University Acting President Ayşe Kadıoğlu said: "We at Sabancı University created a genuinely welcoming environment that is also conducive to research and teaching with only 17.5 students per faculty member. We are delighted to have ranked 14th on this list, keeping up the success we enjoyed last year."
Regarding the rankings, Times Higher Education Editor-in-Chief Phil Baty said: "Institutions must have high levels of student satisfaction and student-faculty interaction to be included among the world's best small universities. Low classpopulations and a low number of students per faculty member create a warm and welcoming university environment. In small universities, students feel like part of a community."
The list includes 20 universities worldwide. Ranking first was the California Institute of Technology, second and fourth were École Normale Supérieure and École Polytechnique, third was the Pohang University of Science and Technology from South Korea, and fifth was Scuola Normale Superiore di Pisa in Italy.
The list includes 4 universities in the US, 3 universities each in Italy and France, and two universities from Turkey: Koç University (11th) and Sabancı University (14th).
Other universities in the list are in South Korea, India, Sweden, Belgium, Cyprus, Japan, Australia and Switzerland.