First time this year Sabanci University Faculty of Engineering and Natural Sciences is joining the prestigious institutions from all over the world to celebrate the exciting research conducted by Doctor of Philosophy (PhD) students.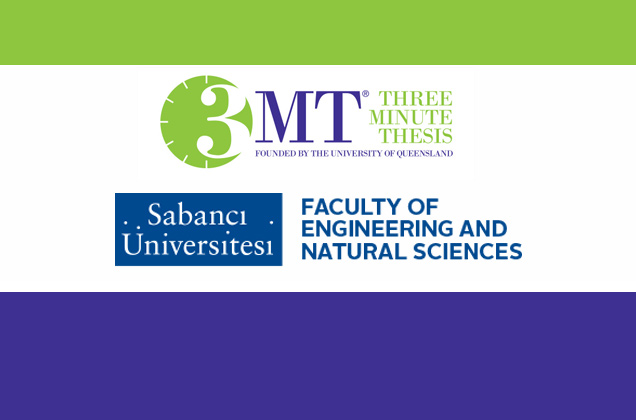 Three Minute Thesis (3MT™) is a research communication competition developed by The University of Queensland in Australia. It aims to cultivate students' academic, presentation, and research communication skills. Presenting in a 3MT competition increases students' capacity to effectively explain their research in three minutes, in a language appropriate to a non-specialist audience
We invite all FENS doctoral candidates to join the competition!
The competition will take place on May 17th, 2017 at Cinema Hall.
Winners will win prizes up to 1500₺. In addition to first place and second place winners, audience members will be asked to select a People's Choice Award. The winners will also have the chance to get their presentation videos published on the global 3MT website.