Sabancı University improved its standing by 8 places and ranked 44th on Times Higher Education's (THE) "200 Under 50" list of top universities under 50 years old. Sabancı University was the only Turkish university on the list to improve its position this year.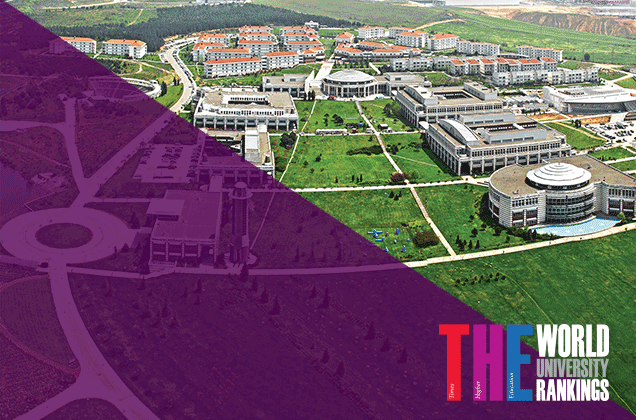 Commenting on the subject, Sabancı University Acting President Ayşe Kadıoğlu said: "We are delighted and proud that Sabancı University improved its standing by 8 positions compared to last year and ranked 44th on the "Top 200 Universities Under 50" Rankings.
Sabancı University owes this success to the hard work and dedication of its undergraduate and graduate students, faculty members, employees, supporters, and friends. It is due to the human-focused, performance- and merit-based approach to our students, faculty, and employees that encourages a questioning and free spirit, and provides leading services in education and research."
Methodology
The performance indicators used in the rankings are:
Research: volume, income and reputation (worth 30%)
Citations: research influence (worth 30%)
Teaching: the learning environment (worth 30%)
International Outlook: staff, students and research (worth 7.5%)
Industry Income: innovation (worth 2.5%)
Sabancı University improved its score in each of the five indicators covered in the ranking methodology:
Research increased from 46.3 to 48.4;
Citations from 52.8 to 61.6; Teaching from 29.3 to 31.9; International Outlook from 42.7 to 46.7; and Industry Income from 70 to 77.7.
Global "200 Under 50" Rankings
This year, five Turkish universities were included on THE's "200 Under 50" list as opposed to three last year.. The Turkish universities and their respective rankings are: Koç University 36th (was 36th), Bilkent University 76th (was 76th), Atılım University 98th, and Hacettepe University between 151st and 200th.