Another first from Sabancı University in university-industry partnership Established within Sabancı University, the NANOGRAFEN company made Turkey's first graphene-reinforced musical instrument. The use of graphene in the music industry is expected to bring more innovation.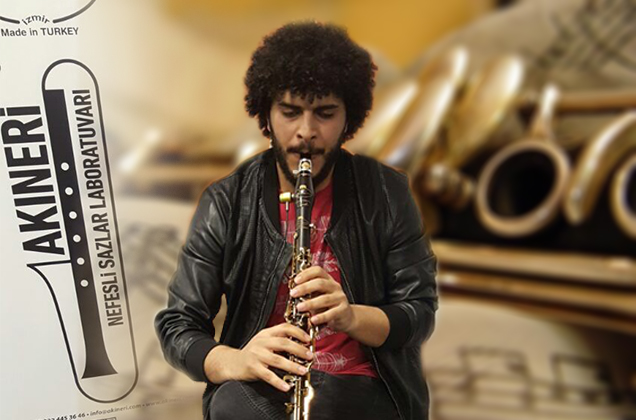 Established by the partnership of Sabancı University Nanotechnology Research and Application Center researcher Assistant Professor Burcu Saner Okan, Faculty of Engineering and Natural Sciences Dean Professor Yusuf Menceloğlu and Inovent A.Ş., the NANOGRAFEN company built Turkey's first graphene-reinforced musical instrument. The production of the instrument was supported by Dr. Jamal Seyyed Monfared Zanjani from the Sabancı University-Kordsa Composite Technologies Center of Excellence.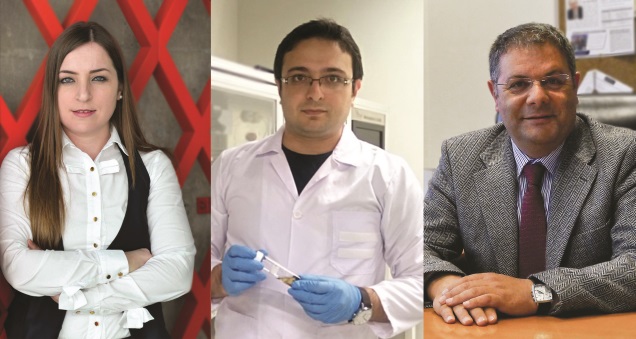 In a joint initiative between Nanografen and Akıneri Musical Instruments (www.akineri.com), a leading manufacturer of wooden clarinets founded by Aydan Akıneri, minute quanities of graphene was evenly distributed into the epoxy coating of a clarinet, making the instrument lighter and more durable. Graphene also added gloss and scratch-resistance to the instrument. The high surface area of graphene makes the material a better conductor for sound waves, leading to better quality of sound compared to epoxy instruments. The addition of graphene also adds longevity to the instrument.
SUNUM Researcher Burcu Saner Okan said that they developed two different products at Nanografen. Burcu Saner Okan explained that the first product was high-quality graphene suitable for use in musical instruments as well as the defense industry, and the graphene-reinforced clarinet produced in collaboration with Aydan Akıneri paved the way for mass production of graphene. She added that the production of the clarinet was an important step in the commercialization of graphene made by Nanografen. With regard to the second type of product made by Nanografen, Burcu Saner Okan said "Our other product is graphene converted from carbon obtained as a result of the pyrolysis of used tires, a product with high added-value. This product contains ingredients like carbon black and active carbon. We are working on a finished product suitable for use in the automotive industry."
Akıneri Musical Instruments founder Aydan Akıneri said the following about their joint project with Nanografen: "As Akıneri Musical Instruments, our objective was to design, produce and standardize a new generation of clarinets and flutes with carbon fiber bodies, titanium keys and added graphene for lighter weight and greater durability. The most common materials in clarinet and flute production are wood for the body and chrome or brass for keys. Based on almost half a century of experience, we developed the next-generation clarinet with a graphene-reinforced carbon fiber body and titanium keys to address frequent complaints by musicians, namely corrosion and dents or chipping, while reducing health hazards and extending product life as well as maintenance intervals. The product we obtained is above world standards, has superior quality of sound thanks to a completely smooth interior surface, and is 80% stronger against impact and 40% lighter in weight. As a result, we have a product that will enjoy a longer life than its predecessors and provides higher value. "
The graphene-reinforced clarinet is a great breakthrough in musical instruments in Turkey and the world. While graphene is in limited use today, its application in the music industry may lead to further expansion in the use of graphene.