Sabancı University Microelectronic Engineering 2005 bachelor's and Industry Leaders Electronic Engineering and Computer Science 2007 master's graduate Ergi Şener gives trainings on Mobile Technology Trends and Mobile Innovation.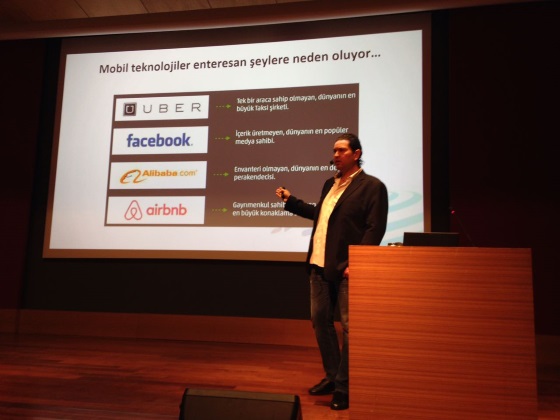 The first of the trainings aimed towards individuals seeking to integrate mobile technologies to business, make a difference with novel technologies, and learn more about technology applications was given to Türk Telekom employees and sales teams.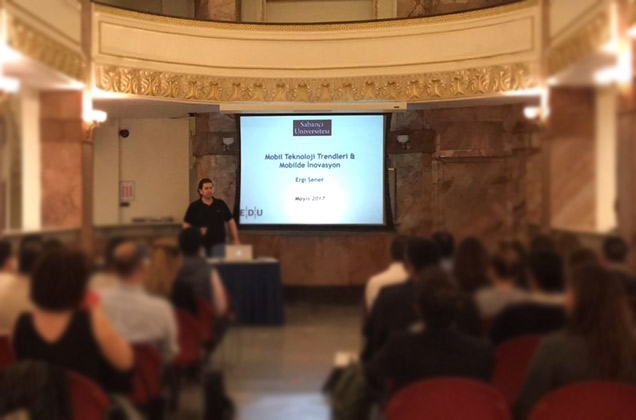 Another session was held on May 24, 2017 at the Karaköy Minerva Han to address subjects such as the latest situation in new mobile technologies, notable areas of application, methods of integrating technologies with workflows, the right innovation approach, reading technology accurately, gain competitive advantage through technology, and develop an understanding of benchmarks in the leading fields of application worldwide.
We commend our graduate for his achievements and wish him further success in the future.