Sabancı University Faculty Member and Corporate Governance Forum Director Melsa Ararat was elected for the third time to membership of the board of governors of ICGN (International Corporate Governance Network), a community that brings together asset managers and investors representing USD 26 trillion of capital. Melsa Ararat continues to be the first and only academic sitting on the ICGN board of governors, which has the power to influence investments and financial markets, particularly in the UK and US, through publishing guidances, discussion papers and surveys.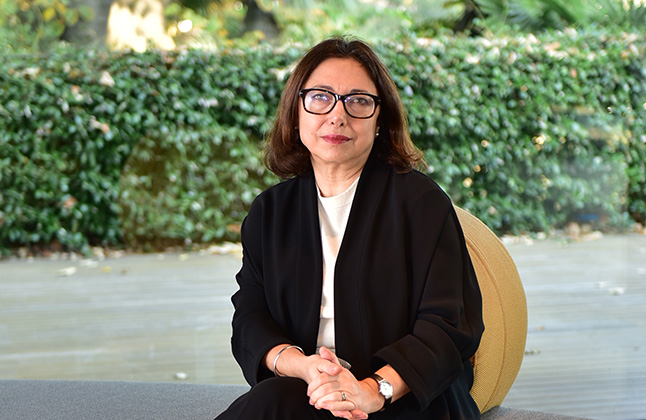 Sabancı University faculty member and Corporate Governance Forum Director Melsa Ararat was elected to the Board of Governors of the ICGN (International Corporate Governance Network) for the third time in the Annual Conference held in Kuala Lumpur on July 10th, 2017. Initially elected in 2015 and now elected for a third time, Ararat continues to be the only member from emerging markets and only academic member of the ICGN board of governors.
Members of the ICGN board of governors have included corporate investment experts from around the world, and the regulatory authorities of Asian stock exchanges and capital markets. The agenda of this year's conference consisted of best practices for investors' monitoring and supervision obligations regarding the companies they invest in, general stability in financial markets, and economic growth. The conference began with a plenary session on "Redefining Capitalism for a Sustainable Global Economy" and featured academics from Malaysia, Singapore and Japan as speakers.
Melsa Ararat commented, "It is a vast responsibility to sit on the board of ICGN, an organization that influences corporate investment and asset management policies worldwide. I am proud to represent Sabancı University in this organization." Ararat explained that the main theme of this year's annual conference was systemic risks, and continued, "Investors are concerned more than ever about income disparity, cyber risks, and political risks. A popular subject this year was the state- or government-controlled investment and portfolio companies operating in some of the most developed financial markets in Asia. Speakers drew attention to the risks accompanying such organizations in autocratic regimes where democratic penetration is low. The possibility of preferential treatment in regulatory and judicial proceedings was brought up by speakers, who emphasized the importance of understanding the intersection points of corporate governance and public governance. The discussions here contained valuable lessons for the governance of the Asset Fund in Turkey."
Currently a governor member of ICGN's Business Ethics and Systemic Risk Committee, Ararat was among the team that created the Capital Markets Board Corporate Governance Principles first issued in 2003. Ararat is the founding director of the Corporate Governance Forum established by Sabancı University and TÜSİAD in 2002, and has been the coordinator of the global research network supported by IFC and focused on emerging markets since 2006. Ararat has contributed to the majority of research projects on corporate governance in Turkey, and had served as CEO and board member in various multinational companies in the Far East, Japan and Europe, while becoming an expert on joint venture governance prior to joining Sabancı University.
About the International Corporate Governance Network
ICGN is a nonprofit entity founded in London in 1995. ICGN brings together corporate governance professionals led by asset managers and investors representing USD 26 trillion in assets, and issues guidelines, statements and papers to influence investors and financial policies towards better corporate governance. ICGN is an active member of all platforms related to global capital markets and the finance sector.