Sabancı University Integrated Manufacturing Technologies Research and Application Center (SU-IMC) researcher Burcu Saner Okan was an invited speaker in Graphene Week 2017, held as part of the Graphene Flagship Project in Athens between October 25 and 29, 2017. Being the largest graphene convention in Europe, Graphene Week 2017 included 30 invited speakers and 400 poster presentations aimed at an audience of over 700 people.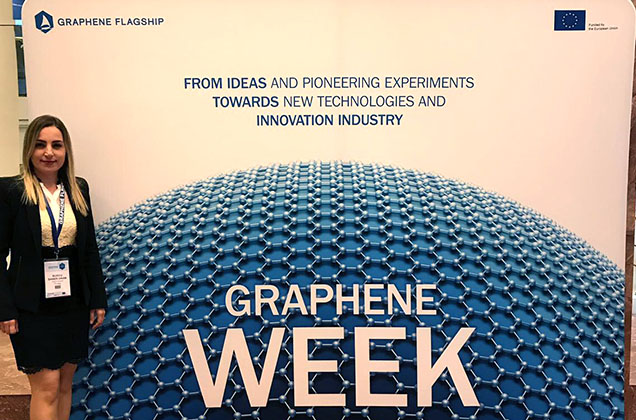 Speaking in the Innovation Forum, Burcu Saner Okan discussed a joint project between Nanografen, a Sabancı University startup, and Farplas A.Ş. that is slated for mass production in 2018 under the subject "graphene commercialization". The project involves the recovery of graphene from waste tires and its integration in automotive plastics for lighter and more resilient parts.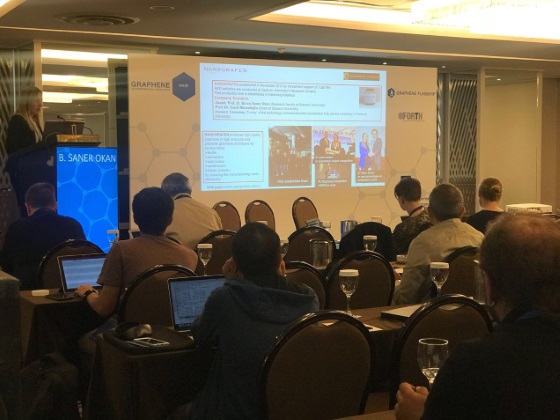 Also featured in Graphene Week 2017 was a graphene-reinforced clarinet, whose nanomaterials were made by Nanografen, and production and sales undertaken by Akıneri Musical Instruments.
Contributing to the efforts for the commercialization of graphene are Faculty of Engineering and Natural Sciences Dean and Nanografen Founding Partner Professor Yusuf Menceloğlu and SU-IMC Researcher Dr. Jamal Seyyed Monfared Zanjani.