The Functional Surfaces and Interfaces Workshop took place at the Sabancı University Nanotechnology Research and Application Center (SUNUM) on November 25, 2017.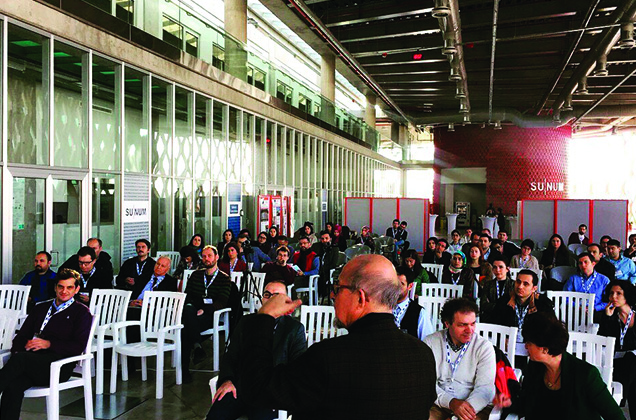 Introductory remarks to the workshop held by the Sabancı University Center of Excellence for Nanodiagnostic Functional Surfaces and Interfaces (EFSUN) were delivered by Sabancı University Vice President of Research and Development Professor Şirin Tekinay, SUNUM Director Professor Fazilet Vardar Sukan and Research and Graduate Policy Director Professor Cengiz Kaya.
With invited speakers from various disciplines including energy, physics, molecular biology, material engineering, chemistry, and bioinformatics, the workshop brought together nearly 100 researchers from many disciplines.
The keynote speaker of the event, Professor Pınar Mengüç, and invited speakers Associate Professor Devrim Gözüaçık, Professor Alper Kiraz, Associate Professor Gözde Özaydın İnce, Associate Professor Funda Yağcı Acar and Assistant Professor Saliha Durmuş provided participants the opportunity to learn from experts on functional surfaces, interfaces and their applications, stay informed of latest developments, and establish a network for communication and knowledge sharing.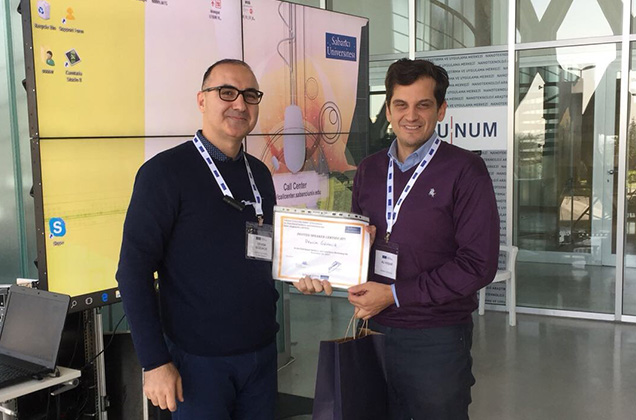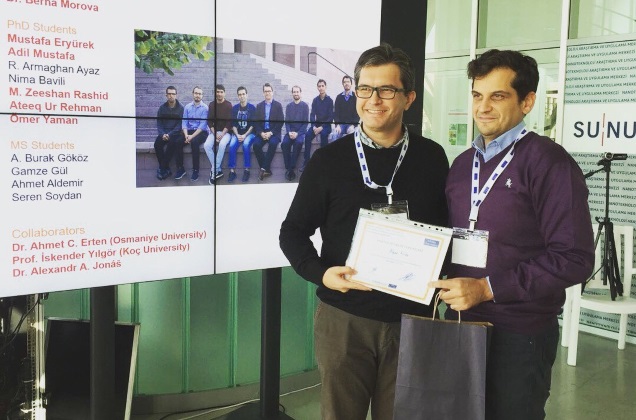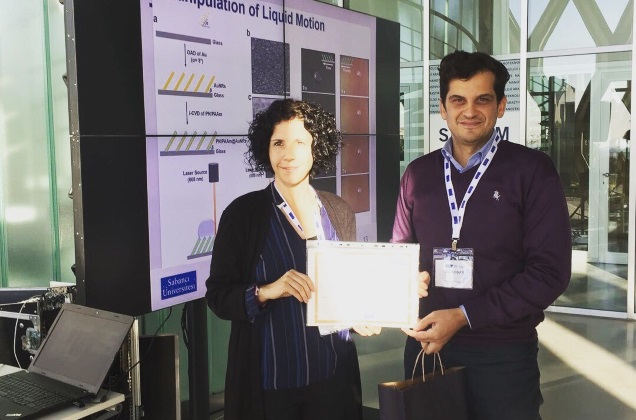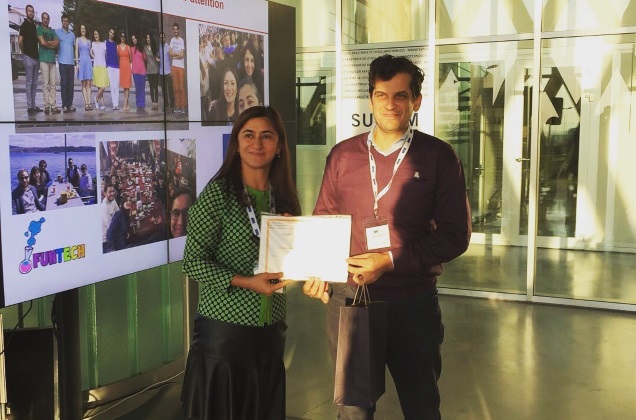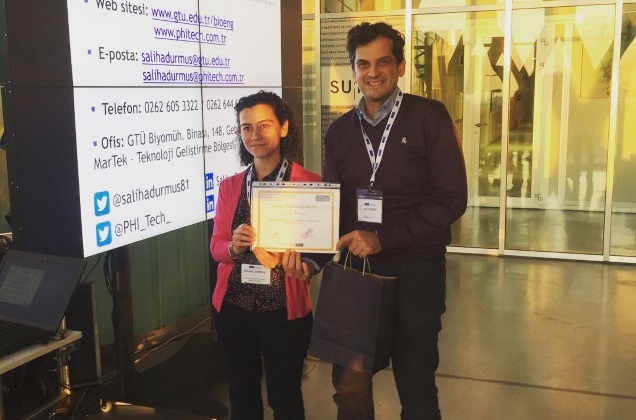 The workshop included a poster competition for young researchers. Winners were chosen with the votes of scientific jury panel members and participants. First prize went to Hakan Yılmazer, second prize to Yunus Akkoç, and third prize to Yavuz Ali Ekmekçioğlu, while Ahmad Reza Motezakker won the "people's choice" award.
The workshop generated awareness surrounding functional surfaces and interfaces, and created a motivational environment by bringing researchers together.