We have been accepted to the membership of SEFI (European Society for Engineering Education), the largest communication network among engineering education actors in Europe.
European Society for Engineering Education (SEFI, https://www.sefi.be/about/ )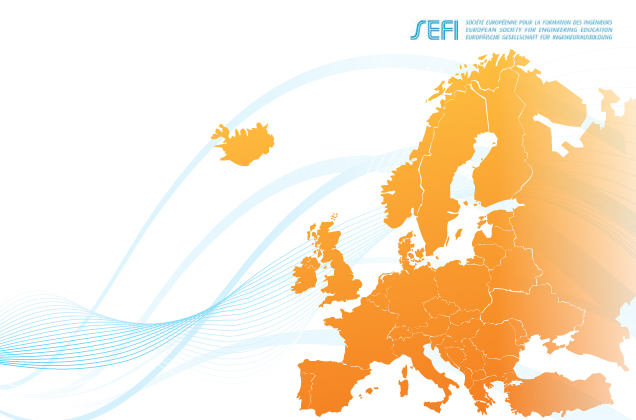 With the SEFI membership, Sabancı University now has a place in a platform where concrete plans are developed and implemented to improve and expand engineering education in Europe.
The network provided by SEFI, where our Vice President Şirin Tekinay is a Member of the Board of Directors, will enable our students and faculty to make use of cooperation or long-term exchange programs between institutional members.
Benefits of SEFI institutional membership include:
The participation in the political debate on higher engineering education and therefore, becoming an actor in the discussions on higher engineering education policies in Europe
The promotion of our institution to a European and international audience through wider publicity for our events, new courses and programs
Access to new innovative and best practice and to knowledge sharing
Participation in European frontier activities in the SEFI Working Groups
Networking opportunities
Participation in general SEFI activities (Standing Working Groups and Ad Hoc Task Forces), annual Conferences (with reduced registration fees), Deans Conventions, International Cooperation, and International Projects
The SEFI Publications, for free or with a special price reduction
About SEFI
Founded in 1973 as non-profit international organisation, SEFI, the Société Européenne pour la Formation des Ingénieurs (European Society or Engineering Education), is the largest network of higher engineering education actors in Europe.
SEFI maintains official relationships with UNESCO and the Council of Europe, as well as with many other engineering organisations all over the world.
SEFI is a founding member of EuroPACE, IACEE and of IFEES. At the beginning of 2011, in cooperation with IFEES, SEFI established the International Institute for Developing Engineering Academics (IIDEA).
SEFI is also a founding member of ENAEE, the European Network for the Accreditation of Engineering Education, which is the first example of a European Engineering Education Accreditation body.