MAJOR FEST!!! Explore SU Majors and Minors on March, 28th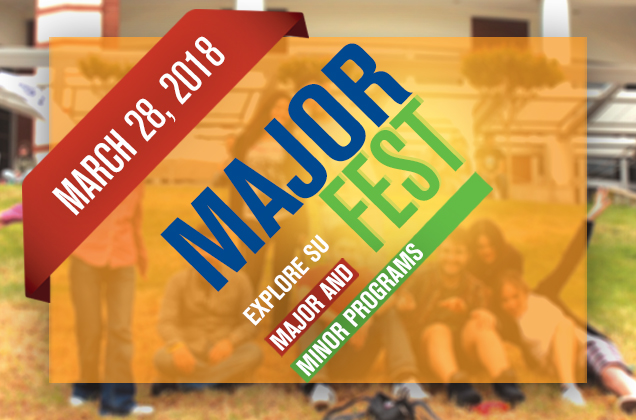 Dear SU undergraduate students,
Have you been thinking about potential majors and minors? If so, that's great, and if not, now's a good time to start!
We are hosting MAJOR FEST on March, 28th, an afternoon full of activities designed to support your major and minor programs exploration journey! Meet faculty members and alumni from each program, ask your questions at the Program Stands, and have dinner and fun at ŞİMA with our DJ and Müzikus!
We hope to see you at the Fest!
PRE-REGISTER HERE to guarantee your dinner and a chance to win from the lottery!
CLICK HERE to view DECLARATION GUIDELINES TUTORIAL