Politics Club hosted U.S. Consul General Mrs. Jennifer Davis on Thursday 22nd, February.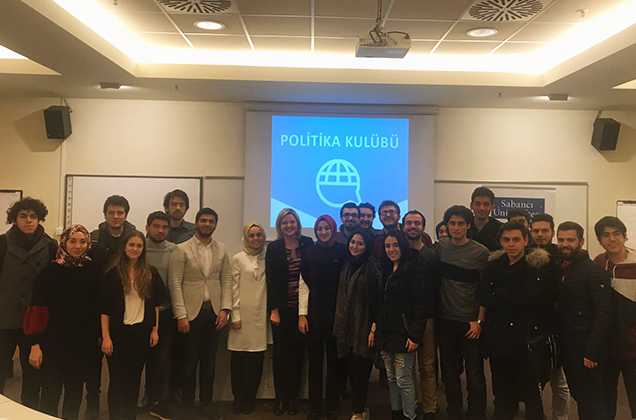 Consul General talked about Turkish-American relationships, visa problem, Syria, education in USA and many other issues within approximately 1 hour of program. She mentioned many significant points related to each. She stated that Turkish-American relationships are going through hard times and regarding the war in Syria, Turkey has the every right to protect its borders. America has its own security concerns in the region due to the presence of Daesh and other terrorist organizations, she added.
In addition to all these, she said that visa problem has been resolved and is back to normal and collaboration on education still continues which is beneficial for both countries. She expects to see "good days" for both countries with the conflicts resolved and collaboration at its finest.