Emre Şahiner, a third-year student of the Sabancı University Faculty of Engineering and Natural Sciences Computer Science and Engineering program, designed an application that matches colors to emotional states for poetry lovers.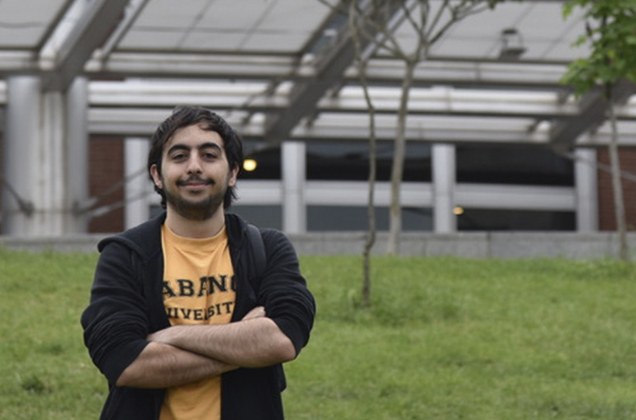 The premise of the "Laf" application developed by Şahiner is to break stereotypical thoughts surrounding poetry and introduce it to the daily lives of people. The application enables users to read existing works of poetry and write their own poems. The application describes each poet and poem by a color. Then, the application suggests poets or poems depending on what color the user is feeling that day.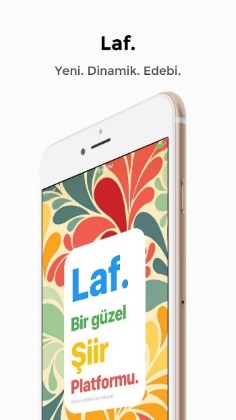 The color parameter is used to tag poets and their works, and the user can choose a color that reflects how they are feeling at the moment to paint the entire interface to that color. Laf tracks the color choices and poetry reading movements of its users to generate meaningful data about the user over time. The later choices and daily poetry suggestions of the user are then shaped according to these analyses.
Sabancı University provides support to Laf
The "Laf" application is supported by SU-ASSET, the Sabancı University program to empower undergraduate students who seek to develop innovative and creative projects. Şahiner said that he was planning to improve the color choice and analysis algorithm of the application with the SU-ASSET funding.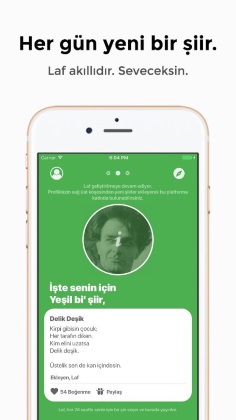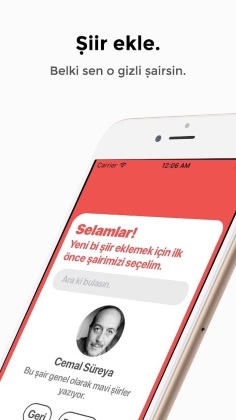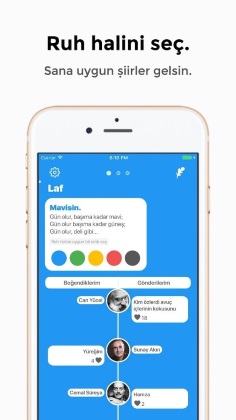 Laf became available on App Store and Google Play in January, and soon climbed to 24th place in its category.
Please click to below links to download app,
App Store -> https://goo.gl/1vP5Nf
Google Play -> https://goo.gl/iM1KiG
Instagram -> www.instagram.com/laf.official