We are happy to announce our full day event entitled with 'Connect4Tech' that will be held on 31 May 2018 Thursday at Sabanci University.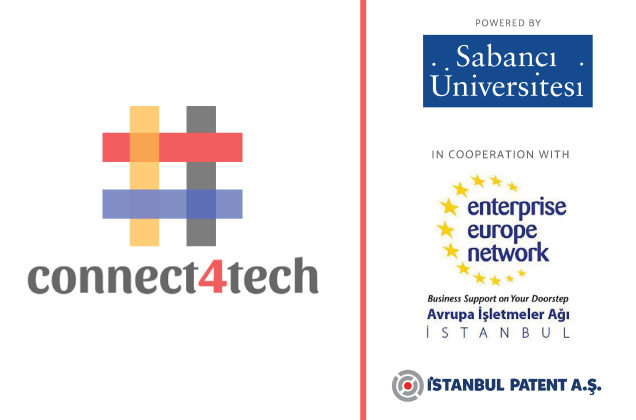 The full-day event covers 'The Magic of patent information for R&D' and 'Inspiring Commercialization Stories' will be organized in Sabanci University Nanotechnology Research and Application Center (SUNUM).
Connect4Tech is organized by Industry Collaboration and Technology Licensing Office
Connect4Tech is a unique event that you can learn;
- What is the pathway of invention disclosure? etc. Invention assessment and patent strategies…
- How can you use patent information for your R&D projects?
- What are the main approaches and routes for successful commercialization of research results?
- And inspiring commercialization stories from outstanding entrepreneur researchers who have already commercialized their invention.
You will also have a chance to meet and connect with your colleagues who are active in R&D and commercialization network.
You are welcome to participate in our event. Participation to Connect4Tech is limited with only 50 seats. Please click to register to save your place.
Connect4Tech is free of charge event.
Date: 31 May 2018, Thursday / 09.00-16.30
Venue: Sabanci University Nanotechnology Research and Application Center (SUNUM)/Tuzla, Istanbul