The Sabancı University Academic Year Closing Lecture was given on Friday, June 22, during the Commencement events. This year's speaker of the Closing Lecture for the Graduation Class, parents and all Sabancı University members was Sabancı University Materials Science and Engineering 2009 master's graduate Canan Dağdeviren. Canan Dağdeviren's lecture was titled "Love Does Not Wait".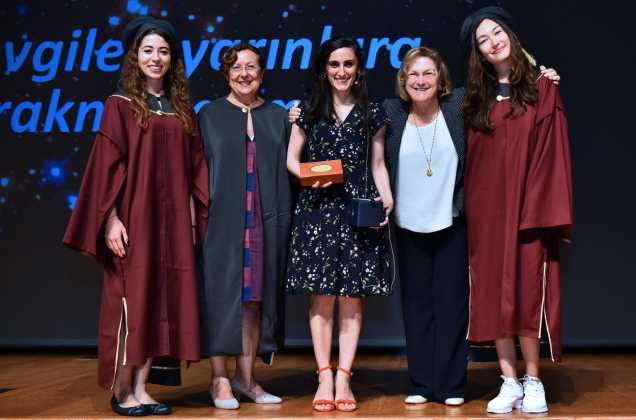 Canan Dağdeviren began by telling her own story and experiences, saying "Have dreams, not excuses. And follow those dreams". Canan Dağdeviren explained that she always explored viable alternatives when she decided to do something, and continued: "Sometimes, we make our own opportunities. Even a lack of opportunity could open the door to new opportunities."
Giving advice to new graduates, Canan Dağdeviren said that success was contagious and had to be shared to multiply. Emphasizing the importance of asking questions, Dağdeviren said "Asking questions widens a world that is shrinking more every day. We need to ask questions to grasp new opportunities for success. Many times, asking the right question cleared new possibilities for me."
Canan Dağdeviren also spoke about her laboratory at MIT Media Lab and discussed her latest scientific work.