Research and Graduate Policy (RGP) Industry Cooperation and Technology Licensing Office (ILO) Industrial Property Rights and Licensing Associate Mustafa Çakır represented Sabancı University at the Patent Information Conference held by the European Patent Office (EPO) in Brussels on November 14 and 15, 2018.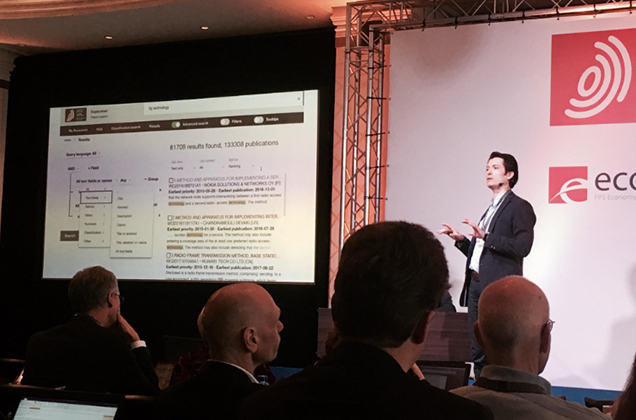 The Patent Information Conference, one of the most prestigious events held by EPO, was also home to the launch of the beta version of the redesigned Espacenet, a database that contains over 100 million patent documents and enables everyone to search for patents free of charge.
Mustafa Çakır presented a user report and his technical impressions of Espacenet Beta as requested by EPO, and the presentation was viewed by patent data analysis companies and trainers attending the Patent Information Conference. Çakır prepared a technical assessment of the new interface design and features of the new Espacenet website, and delivered his case presentation with Johannes Schaaf from EPO.
Please click below for the EPO Patent Information Conference program: https://www.epo.org/learning-events/events/conferences/pi-conference/programme.html#tues