Kaitlin Zhang Branding blog interviewed with our Faculty of Arts and Social Sciences, Visual Arts and Visual Communications Designs 2006 bachelor's graduate Sila Nur Isik on her entrepreneurship Mind The Ad. You can read the interview below which is published on November 19th, 2018.
Sila Nur Isik is the co-founder of Mind The Ad, a creative consultancy for agencies that uses innovative technology solutions to empower creativity and enhance client pitches. Her mission is to bring her global understanding and cross-industry connections within the creative space for setting up collaborations between agencies and the Entrepreneurial tech ecosystems. Sila spoke to us about technology in branding, how international travel gave her a global understanding of digital marketing and her motivation as a female entrepreneur.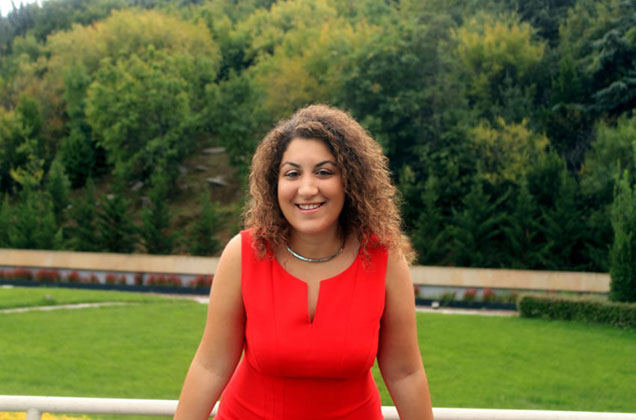 Please tell us about your company, Mind The Ad.
Mind The Ad is a creative consultancy that connects advertising agencies with the most exciting digital technologies on the planet. We connect agencies with start-ups from around the world to craft truly unique campaign ideas that push the boundaries of what's considered a brand experience. For agencies, that means bespoke digital technology solutions to lift your pitches, presentations and portfolios. And for start-ups, we can give you the audience your voice deserves.
In your experience, how does digital technology play a role in branding & marketing?
I believe that creative ideas can come from anywhere, and the magic happens when the technology, talent and entrepreneurial spirit fuses with the creative industry's brightest minds. Every day, we see more and more creative examples with AI, AR and VR applications and more efficient campaign executions with the support of digital automation and optimization tools. Also, consumers are exposed to digital technology more than ever, which is creating an expectation economy. So, today the brands really need to be connected to the tech innovations around the world to meet their consumers' demands.
What inspired you to start your company?
As someone who has been ambitiously building brands, improving products and passionately helping people achieve their goals, I have 10+ years of experience in multiple marketing and business disciplines, delivering projects to leading brands and helping start-ups to improve their digital products and services. I ran Mind The Ad as a creative digital agency in London and in Istanbul for 5 years. I first brought start-ups into our agency in 2015. The response was incredible, so it got me thinking of a new opportunity: to discover innovative technologies around the world and bring them together with what we do the best — creative problem solving. There's a big gap between the agency world and the technology companies.
Having had extensive experience in both, I've restructured the offering of Mind The Ad, and it became a passion and mission of mine to offer creative consultancy services connection with the world's sharpest start-ups. I have gathered a portfolio of exciting creative technologies, ranging from digital multi-touch tables for retail displays to vending machines that work with tweets!
What have you learnt in your international travels that has helped you grow your business?
After juggling multiple projects in our London and Istanbul offices, I became curious about global trends. I had been selected among 25,000+ applicants to participate in the inaugural Remote Year program, where I had the chance to travel to 12 different countries in Europe, Asia and South America.
As a digital nomad, I have connected with 90+ entrepreneurs and startups, and 5 incubators/accelerators (Google Launchpad, Start-up Malaysia, Start-up Chile, Start-up Peru and Wayra), as well as given numerous industry presentations, and provided branding and digital marketing consultancy services to start-ups around the world.
Despite its challenges, working in different countries provided me knowledge, skills and talent, enabled me to have a broader market base, and master the skill of cross-cultural communication. It has given me the confidence, credibility and experience needed to elevate my business to the next level.
What do you think about the UK tech sector?
As an innovation hub and a global brand itself, the UK has the capacity to reach out to international talent and networks. London is a city that gives people the best chance to pitch their skills to the world, a place for anyone wanting to test and trial innovation. It proves itself with the level of execution in business as well, as a global centre of excellence. With new ideas appearing almost every day, UK with all its qualities and fast pace has always reminded me why I got into this business and inspired me to be creative.
What advice would you give female entrepreneurs who are just starting out?
The quote "You can never cross the ocean unless you have the courage to lose sight of the shore" has a real significance in my life, revisited often when I come across a challenge that I haven't faced before. I believe it is more important than ever today for female entrepreneurs to be more courageous, curious and open-minded, because only by thinking big can we make the world smaller and better.