Sabancı University Faculty of Engineering and Natural Sciences Member Şirin Tekinay was elected to the Chair of the Global Engineering Deans Council (GEDC) for the 2019-2022 term.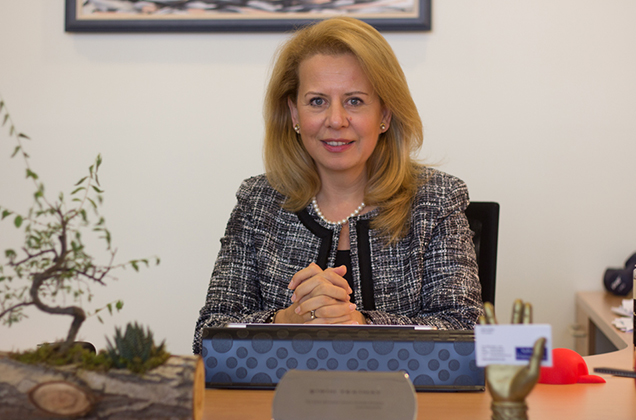 Tekinay has been a GECD Executive Committee member since 2015, and will work with current Chair Prof. Natacha DePaola (Illinois Institute of Technology Engineering Faculty Dean) as Chair-Elect in the 2018-2019 term.
The new GEDC leaderwhip was officially announced at the World Engineering Education Forum held between November 12 and 19, 2018 in New Mexico. Şirin Tekinay will work with officers from engineering schools in India, Chile, Austria, South Africa, United States, and the United Arab Emirates.
Having focused on developing and disseminating global trends such as Open Science, Open Innovation, urban engineering, transdisciplinary education and constructive movement in Turkey over the last decade, Tekinay will now contribute to globalization and sustainable development through cooperative involvement. Under Tekinay's guidance, GECD will engage in international academic and industrial partnerships for increasing technology engagement.
Professor Tekinay had recently been elected to the membership of the European Society for Engineering Education (SEFI) board of directors for the 2018-2021 term. She is one of the two members who have been in executive positions in both organizations since 2015.
About GEDC:
Bringing academic and industry leaders in engineering together, GEDC has institutional and individual members from over 30 countries. Support by international corporations such as Airbus, Total, Dassault Systems, National Instruments and Granta provides part of the resources required by GEDC, which celebrates its 10th year in 2018.