Collaboration Space Workshops continue in February.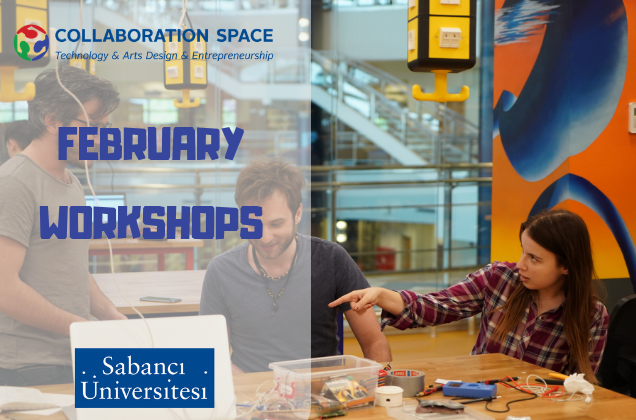 Collaboration Space February Workshops
CoSpace General Usage and Safety Training
12 February, 14 February, 18 February, 22 February, 26 February, 28 February 2019 at 13:00
Starts with the introduction to the space and usage, continues with occupational health safety training.
-0-
3D Print Workshop
14 February, 20 February, 26 February 2019 at 14:00
Giving a general idea behind the 3D printing technology and how to use it continued with 3D printign slicing and learning how to print.
-0-
Soldering Workshop
13 February, 21 February, 1 March 2019 at 11:00
Basic soldering techniques will be shown for soldering pcb circuits and electronic components. Attendees will be able to practice their newly learned skills aftermath.
-0-
Introduction to Music Production with GarageBand
19 February 2019 at 20:00
Users will be introduced GarageBand program and will be thought how to make music in it. Foundation of sounds, editing and using them in GarageBand will be practiced.