Organized by Sabancı University in association with the Sakıp Sabancı Museum, Women in Games Turkey and British Council, "Hackathon at the Museum", the world's first hackathon focusing on women and art, took place at the Sabancı University Sakıp Sabancı Museum on February 16 and 17, 2019 with young women who dream of a future in gaming. In the 24-hour event, students coded their own games under the theme of "Gaming is Art" inspired by the Russian Avant-Garde exhibition.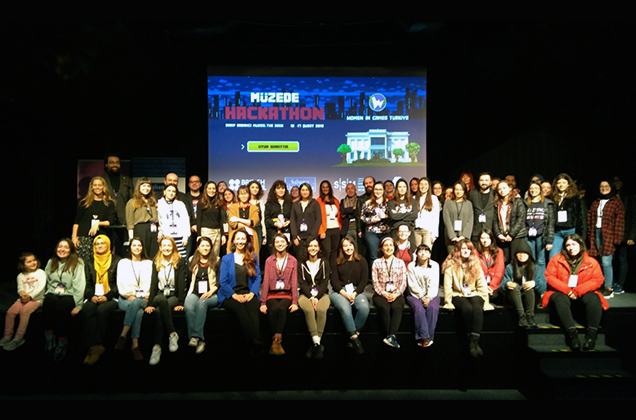 The competition was organized by Women in Games Turkey, an organization established to encourage women's participiation in a 138 billion-dollar industry with their innovative and creative ideas, and brought together 44 young women, students over the age of 18, together at the Sabancı University Sakıp Sabancı Museum the Seed on February 16 and 17.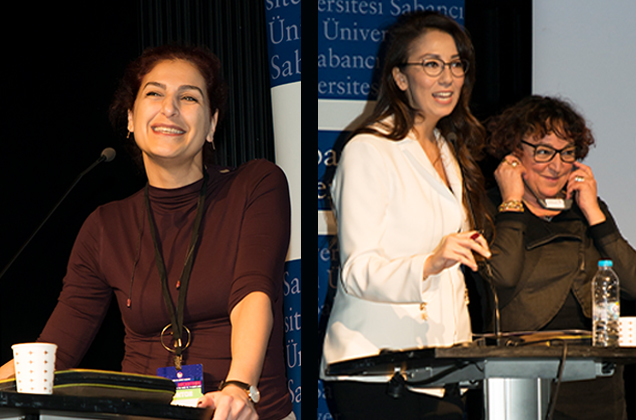 Hackathon at the Museum began with the introductory remarks of Sabancı University Faculty of Engineering and Natural Sciences Dean Canan Atılgan, Women in Games Turkey Founder Simay Dinç, and Women in Games UK CEO Marie Claire Isaaman, and continued with executives of global game companies sharing their experiences with participants.
The world's first hackathon focusing on women and art
Young women were inspired by the "Russian Avant-Garde. Dreaming a Future through Art and Design" exhibition when designing their own games at the world's first hackathon focusing on women and art.
Gaming Is Art
Students of computer engineering, administration, chemical engineering, graphic design, visual arts, and digital game design from Istanbul, Ankara, Izmir, Denizli, Bodrum and Antalya joined Hackathon at the Museum for 24 hours of non-stop game design in groups of 4 to 6, where they made their own interpretations of the event's theme "Gaming is Art".
Games designed by 44 students in 8 groups were evaluated by a jury panel composed of Bloomberg HT News Coordinator Ali Çağatay, Netmarble IT Operations Manager Can Altunöz, Gaming Istanbul Director Cevher Eryürek, author of "Herkes için Oyunlaştırma [Gamification for Everyone]" Ercan Altuğ Yılmaz, Angel Investor Hande Enes, and Unilever IT Director Şirin Aktaş according to the criteria of design, technical achievement and creativity.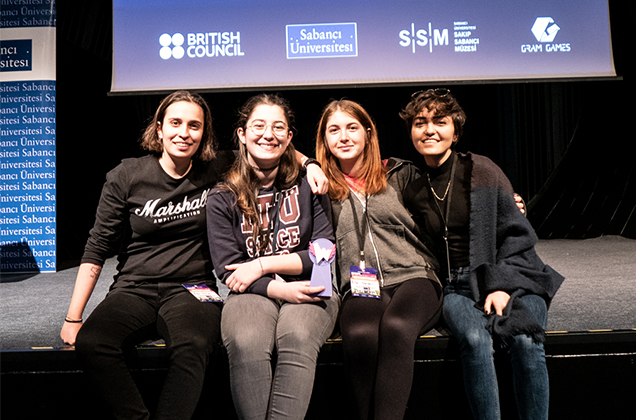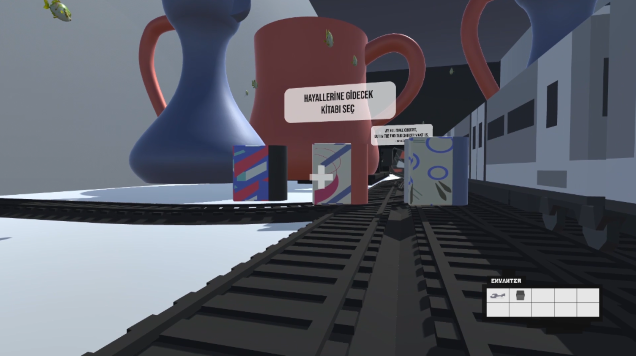 The winner of the event was team 4FUN with Aylin Görgün, Ece Pilevneli, Elif Özoğlu and Gözde Aça, and their game PickOne inspired by Kazimir Malevich's Black Square. 4FUN team member Aylin Görgün said, "We intended to let people make choices within their own realities and know themselves better." The team's prize was a Unity Pro game engine.
Other entrants of Hackathon at the Museum were Gözde Berberoğlu Özen, Fatma Alsharief, Aycan Karataş, Burcu Kiper, Eylül Atılgan and Ece Yenmez in team Quick Dirty with Finding Yourself; Ayşe Nur Ela, Deniz Çağlı, Dilek Ay, Meltem Gülçin Karadayı and Merve Gonca Dönmez in team Liquid Cats with Traveling Woman; Beyzanur Bektaş, Hanife Yılmaz, Esra Ölmez and Gülce Naz Özgün in team Gamism with Figaropagos; Başak Satıral, Şevval Simay Doyuk, Dilara Göral, Aybike Ağılönü, Raziyye Kuzu and Hande Ulca in team Persephone with Remains; Ece Sefercioğlu, Doğa Kaymaz, Yaren Sarı, Elif Pajo, Cansu Polat, Ceren Özer and Didem Kübra Atila in team 2.3D with Sedna; and Elif Can Özer, Chuan Wang, Senem Aksakal, Ece Seyrek Hasdoğan and Müberra Kablan in team Anka with Reflection.