Faculty of Engineering and Natural Sciences Member Zehra Sayers became the first Turkish national to win the AAAS Award for Science Diplomacy given since 1992.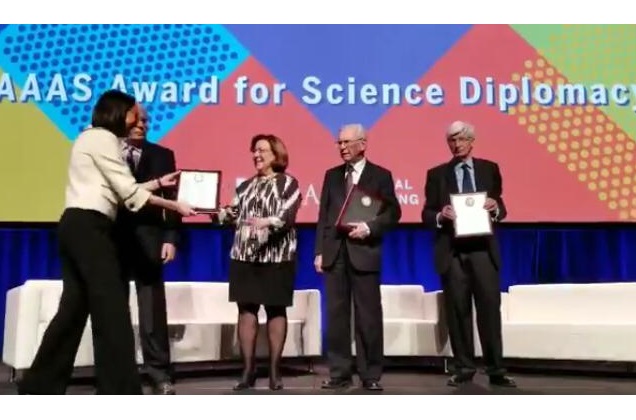 Zehra Sayers received her prize in Washington, D.C., on February 15, 2019.
Five scientists who made central contributions to the founding and development of SESAME have been selected by the American Association for the Advancement of Science to receive its 2019 Award for Science Diplomacy.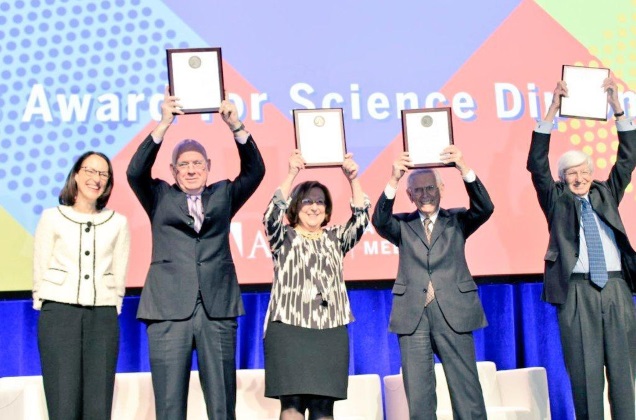 Uluslararası bir araştırma merkezinden yoksun ve Ortadoğu'da siyasi açıdan rakip olan ülkeler arasında benzeri görülmemiş bir bilimsel işbirliğini hayata geçiren Ortadoğu Senkrotron Işıma Deneysel Bilim ve Uygulama Merkezinin (SESAME) kurulmasında ve geliştirilmesinde büyük katkıları bulunan beş bilim insanı arasındaki tek bilim kadını ve Türkiye'den bu ödüle layık görülen ilk bilim insanı öğretim üyemiz Zehra Sayers'i tebrik ediyoruz.
2019 Bilimde Diplomasi Ödül Töreni yayınını TRT haber linkinden izleyebilirsiniz.
Please visit the link for an interview with Zehra Sayers by Hürriyet journalist İpek Yezdani on February 14th.