Faculty of Arts and Social Sciences Visual Arts and Visual Communication Design (VAVCD) 2015 master's graduate Rezzan Hasoğlu was among the 6 finalists of the Lexus Design Award.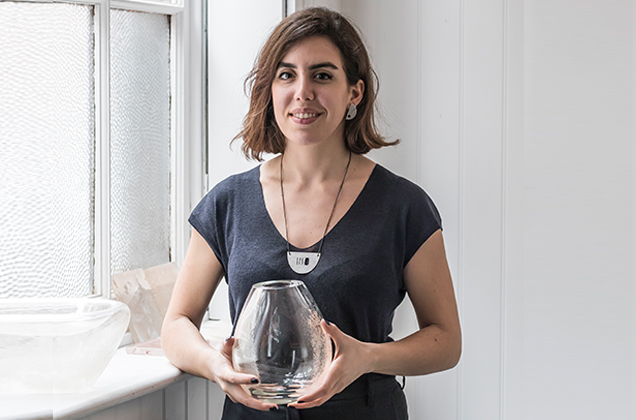 This year, the Award received more than 1550 submissions from all over the world. A jury of four highly respected design leaders assessed the submissions and chose 6 finalists. The 6 finalists including Rezzan Hasoğlu had the opportunity to meet and work with four established global designers in New York. The finalists advanced to develop working prototypes of their ground-breaking designs with mentorship from world-class creators. These prototypes were then debuted before the design world on during Milan Design Week from April 9 to 14.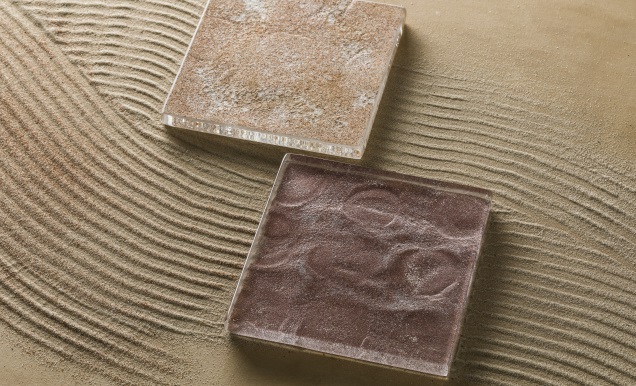 Rezzan Hasoğlu's design "Arenophile" seeks a new purpose for desert sand, a naturally abundant material which has not been widely used. By creating composite materials using desert sand and non-toxic binders, this project proposes new products through experimentation and research.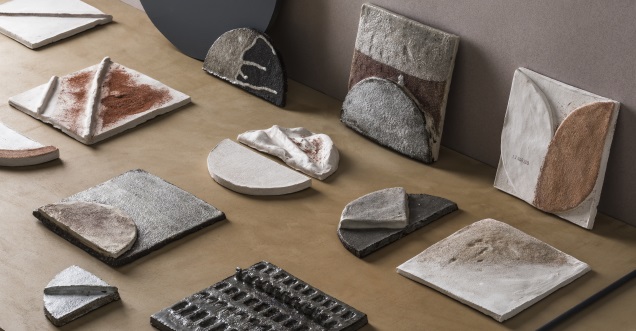 The project resulted in two types of products: Vitrified and ceramic tiles made from desert sand. Sea sand is often used in the construction and glass industries today. The composite materials bound by desert sand developed by Rezzan Hasoğlu will have their uses in these industries. Due to its manual production process, the texture of the product stands out, and leads to interaction with its users through touch.
Rezzan Hasoğlu graduated from the Sabancı University FASS VAVCD master's program in 2015 and went for a second degree from Royal College of Art, London. She established her design office "Studio Sahil" in London. Her design approach is very hands-on whilst combining digital tools.
Focused on research and experimentation inspired from natural phenomena, she seeks ways of translating cultural nuances into tangible objects through exploring processes and materials.