The Science Academy announced the winners of the 2019 Young Scientist Awards Program (BAGEP). Four members of the Faculty of Engineering and Natural Sciences (FENS) and three members of the Faculty of Arts and Social Sciences (FASS) won awards.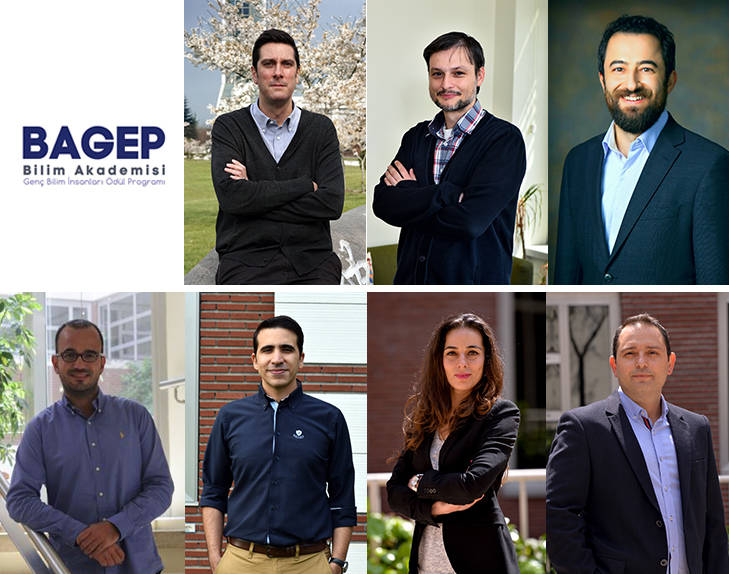 Awards will be presented to FENS members Eralp Demir in mechanical engineering, Ogün Adebali in biology, Özge Akbulut in material science and engineering, Turgay Bayraktar in mathematics, and to FASS members Ahmet Faik Kurtulmuş in philosophy, Hakkı Yazıcı in economics, and Mustafa Oğuz Afacan in economics.
The objective of The Science Academy Young Scientists Awards (BAGEP) is to identify and reward outstanding young academics, support them in their future research, encourage young individuals to undertake scientific studies, and to reward exemplary individuals.
The BAGEP Awards by The Science Academy are given to academics under the age of 40 and entail a cash prize of TL 15,000 per year for a duration of two years to support research.
Faculty members will receive their awards at a ceremony to be held on Friday, April 26.