New ranking by Times Higher Education
Times Higher Education (THE) launched a new ranking. The first ever 2019 THE University Impact Rankings, THE's pioneering initiative to recognize universities across the world for their social and economic impact, based on the United Nations' Sustainable Development Goals, was published.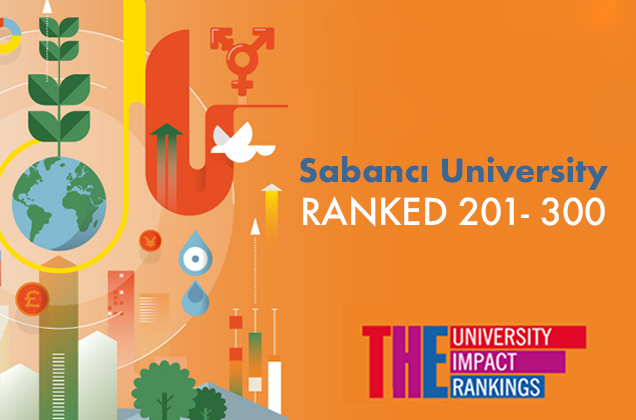 The inaugural "2019 THE University Impact Rankings" assessed more than 450 universities from 76 countries. Sabancı University was within the 201-300 bracket.
The United Nations Sustainable Development Goals consist of 17 interlinked objectives. THE included 11 of the 17 SDGs in its "2019 University Impact Rankings". Sabancı University ranked 41st overall and 1st in Turkey in "Industry, Innovation and Infrastructure", 67th overall and 2nd in Turkey in "Climate Action", and 101-200 in "Gender Equality".
THE Chief Knowledge Officer Phil Baty commented:
"Sabancı University's inclusion in the first University Impact Rankings and placement in the 201-300 bracket is a great achievement. It demonstrates Sabancı University's commitment not just to supporting the Sustainable Development Goals through its teaching, research and knowledge transfer, but also to embodying the goals in its internal practices, policies and procedures and providing verifiable evidence of its activities. Sabancı University also has the honor of being an inaugural participant in these rankings."
In addition to the data-based ranking systems implemented until now, University Impact Rankings consider university policies, practices, activities, data sharing with the public depending on the nature of data, free provision of services linked to Sustainable Development Goals, and activities that are in direct support of SDGs.
The activities of the Sabancı University Gender and Women's Studies Center of Excellence (SU Gender), Istanbul Policy Center (IPC), and Corporate Governance Forum were influential in Sabancı University's performance in the THE 2019 University Impact Rankings.