Debate Club Training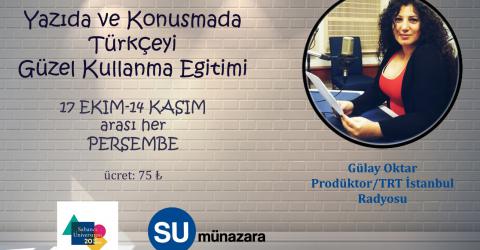 Hello Everyone,
On 17th October, Thursday our lessons on How to Properly Read and Write Turkish begins. The lessons include pronounciation, diction, copywriting and many other interesting subjects and they will be taught by Gulay Oktar- TRT Istanbul radio producer.
The lessons will take place between 17th October - 14th of November, every Thursday at 8:00 PM.
Place: FENS G029
Joining the lessons will cost 75tl.
Debate Club