Sabancı University Ankara Project Office organized a meeting of Sabancı University alumni living in Ankara. Thirty-five graduates working in the public and private sectors attended the event.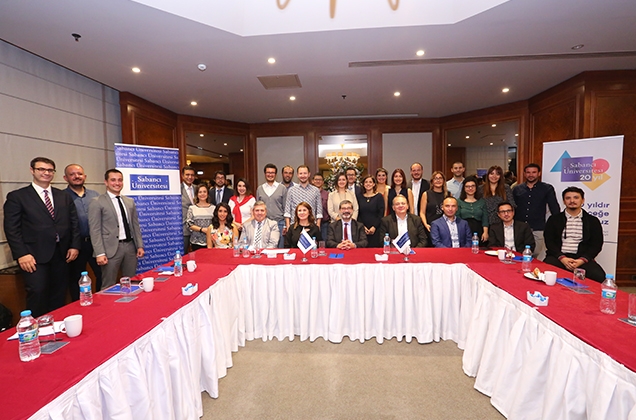 President Yusuf Leblebici spoke at the alumni meeting in Ankara, discussing the objectives of Sabancı University as it celebrates its 20th year, and the steps the university would take to achieve these objectives.
Ankara Project Office manager Elif Tepeli shared the purpose and operation of the project office with graduates and other attendees including Faculty of Engineering and Natural Sciences Vice Dean Selim Balcısoy, Sabancı University Executive Development Unit (EDU) Director Cüneyt Evirgen and his team, faculty members, Sabancı Alumni Relations and Career Development Manager Şule Yalçın.