Gül Demirtaş, who is a visiting researcher at Sabancı Business School where she completed her Ph.D. degree, wrote a recently published report on "Corporate Bond Market Trends, Emerging Risks and Monetary Policy" with the OECD's Directorate for Financial and Enterprise Affairs. The report examines corporate bond markets at the international level and includes a detailed analysis based on comparative data for the past 20 years.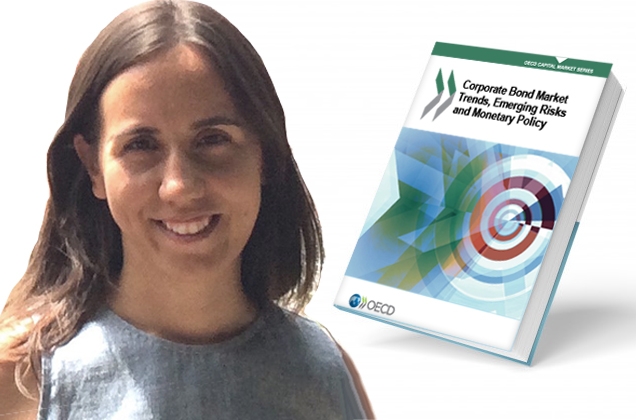 The report draws attention to the fact that, as markets re-adopted expansionary monetary policies at the beginning of 2019, the global debt stock created by bonds non-financial corporations issued reached an unprecedented US$13.5 trillion in real terms at the end of the year; it also emphasizes a drop in the quality of corporate debt.
Commenting on the report, Demirtaş said, "Compared with previous credit cycles, today's stock of outstanding corporate bonds has lower overall credit quality, higher payback requirements, longer average maturities and inferior covenant protection. All of these amplify the negative effects that an economic downturn would have on the non-financial corporate sector and overall economy."
The corporate bond issuances in developing countries and the significant increase in the volume of BBB rated bonds since 2008 mean that most of the global debt stock is composed of low-quality bonds. In 2019, only 30% of the global outstanding stock of non-financial corporate bonds were rated A or above and issued by developed countries.
In addition to Demirtaş, Head of Division at the Corporate Governance and Corporate Finance Division of the OECD's Directorate for Financial and Enterprise Affairs Mats Isaksson and senior economist Serdar Çelik contributed to the report which examined more than 92 thousand corporate bonds issued in 114 countries in 2000-2019.
Demirtaş, who is currently working at Sabancı Business School, has a Ph.D. degree on finance from Sabancı University. She was a Research and Teaching Assistant at Sabancı Business School in 2009-2015 and has worked on corporate finance and corporate management.
The report is available here.