Sabancı University Electronic Engineering Program 2009 graduate and MBA program 2011 graduate Birkan İçaçan has been Google Docs Product Manager at Google's New York office since 2017.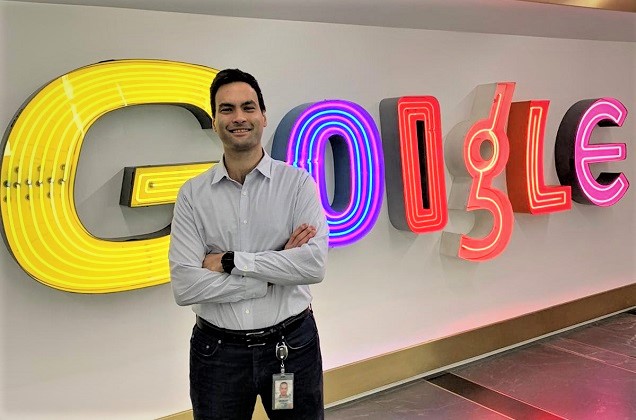 His childhood interest in technology led him to study Electronic Engineering in university. Thanks to Sabancı University's freedom to choose programs, he took many courses from the Computer Science and Engineering program to improve himself in that field. Then, aiming for a career in product management, he completed the Sabancı University MBA program.
Birkan İçaçan shares his experiences in his current job and his advice for university choices.
Can you talk about your current job and responsibilities?
I have been a Product Manager in the Google Docs team since March 2017. I am responsible for the vision, strategy and success of products focusing on effective collaboration among users with Google Docs, Sheets and Slides documents. For example, my responsibilities include your ability to see what your colleagues have added to a Docs document; edit simultaneously, comment on each other's edits, or the version history, which lets you check the document from two days ago.
What advantages did being a Sabancı University graduate have in preparing for your career?
Sabancı University gave me an inquisitive and investigative way of thinking. It enabled me to put the theory I learned into practice, which was the best preparation for the job.
Thanks to its unique teaching model, I took courses in art history, social and political science in addition to engineering and management courses, which broadened my perspective and made me a more knowledgeable, capable individual.
Finally, students will soon need to make their university choices. What advice would you give them regarding their choice of university and field?
Don't choose a field purely out of social expectations and steretypes shared by the majority of the society if you don't like it or if it doesn't excite you. Consider global trends and emerging job profiles, and then try to find an area among those that arouse your interest or curiosity.
To get better in the field which you work, you will need to invest time and energy into keeping current and improving your knowledge after graduation. Instead of being an unhappy and mediocre employee in a field that you detest and don't even want to improve in, go for being a great employee in a field that may not be the first choice of the majority, but will not feel like a burden to improve in, that you will like and be excited about.
What if you haven't found your calling? Please don't panic. It's not easy to make this decision when young. But don't hesitate to take action, get your hands dirty, and hit the ground running. Sometimes, the best way to know whether you like a field is actually doing that job. This is why I recommend you to do internships as much as possible, or work on personal projects on your free time to gain experience in different areas.
Do keep in mind that, in the new world order, an average employee changes careers 5 to 7 times throughout their working life. Please know that choosing a field is an important decision, but changing your mind down the line isn't the end of the world.