Sabancı University Visual Arts and Visual Communication Design Program alumni Nagehan Kuralı Alan (2006) and Selin Özçelik Mörth (2005) won the highly-coveted "Red Dot Winner 2020" Award in the Brands & Communication Design category with their design office Design In Situ that they founded in 2011. The competition, where a panel of international judges evaluates some 7000 submissions from 50 countries for high design quality and creative performance, is considered the top award in design.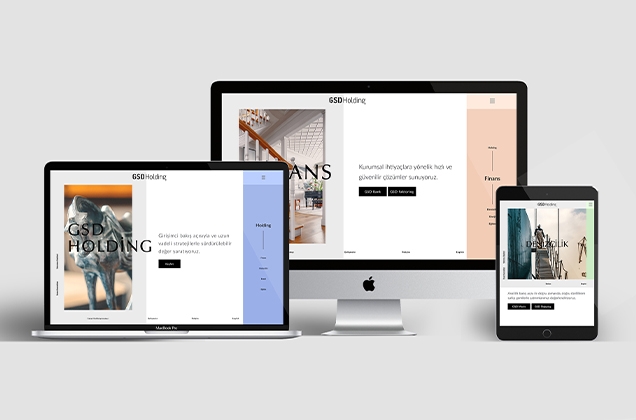 Design In Situ will also be featured in the International Yearbook Brands & Communication Design 2020/2021 edition with the web site designed for GSD Holding and its companies, supported with photographs taken by Visual Arts and Visual Communication Design Program 2010 graduate Murat Durusoy. The project involved cooperation with software agencies and content creators, and reflects the signature interdisciplinary approach of Design In Situ founders Nagehan Alan and Selin Mörth. The catalog will be published in November and promote select examples of design from the world, with Design In Situ as a Turkish representative.
Sabancı University Visual Arts and Visual Communication Design Program graduates Nagehan Kuralı Alan and Selin Özçelik Mörth spoke to gazeteSU about their work and gave advice to current students.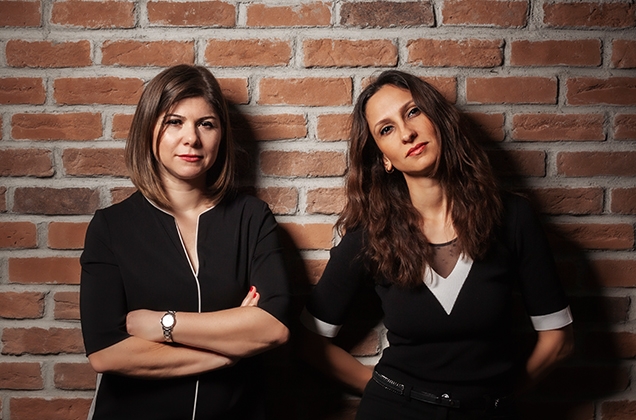 Left to right: Selin Özçelik Mörth, Nagehan Kuralı Alan
Can you talk about your education at Sabancı University?
Selin Özçelik Mörth: We both entered Sabancı University with the aim of studying Economics and then decided to choose the VAVCD Program. I was an Honors Scholarship student; it was not easy for me to make this decision. I had the chance in my sophomore year to take courses from different programs to know them better. Given that one's profession is very much a part of one's life, I went for design because I felt that I could actually take pleasure in doing my job, and merge productivity with creativity. As a student, the interdisciplinary nature of our program enabled me to complete projects where design and software overlapped. The vision given to us by the VAVCD program 15 years ago led us to the "creative technologies" area where we work today.
What did you do after graduation? How was your design office founded, and what work do you do now?
Nagehan Kuralı Alan: We became business partners after we graduated from university. We both completed master's degrees in University of Arts Bremen, Germany on Digital Media. We worked on biosensoral interaction, persuasive technologies, and public area interaction design. Then we worked professionally in Bremen and Frankfurt in these fields. During this time, we made a number of digital interactive art projects in addition to academic work. After four years, we decided to continue our creative partnership in Turkey, and founded Design In Situ. Since 2011, we have been working with a number of local and global companies. We offer bespoke digital design, where projects are tailored to the brand, medium, space and user. Most of our work takes the form of a troika of concept, design and software. Media, on the other hand, are infinitely variable. The evolution of consumed technologies diversifies the need for visual communication. In other words, we use digital technologies to design experiences and feelings. The interface may be a website, a physical store, an event booth, or a mobile app.
What advice would you give to VAVCD students and new graduates?
Interdisciplinary communication at Sabancı University is a great asset, so make use of it. Keep up with the work and projects undertaken by other programs, because as designers, you will soon be designing value into those technologies or envisioned societies.
Definitely do internships and do not wait for others to give you tasks; be proactive.
When you first graduate from VAVCD, it is normal to feel like a jack of all trades and master of none. But rest assured that the foundation laid in you by the university is second to none on an international level. As a new graduate, you are not expected to be an expert in a subject; instead, you are expected to have an appetite for searching, learning and making. You are expected to make a difference in the creative industry with your youthful energy and academic vision.