Three Sabancı University faculty members receive 2022 Academy of Science BAGEP Awards.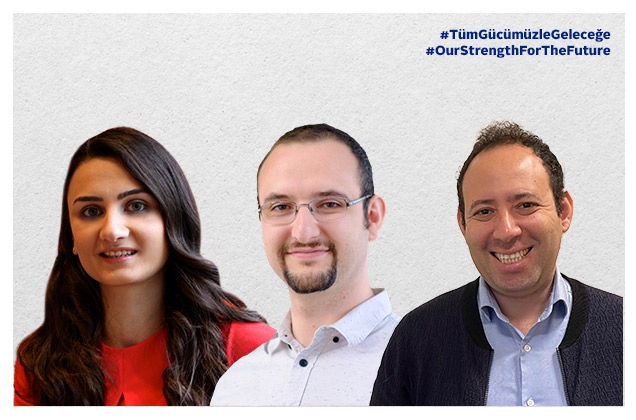 The Academy of Science has announced the winners of the 2022 Young Scientist Awards Program (BAGEP).
Ezgi Akpınar Uysal, member of Sabancı Business School, has won the 2022 BAGEP award in the field of business administration, Mohammad Sadek, member of the Faculty of Engineering and Natural Sciences (FENS), in the field of mathematics, and Onur Varol, member of the FENS, in the field of computer engineering. The award-winning faculty members will conduct their funded research projects for a period of two years.
The Academy of Science's Young Scientist Awards Program (BAGEP) aims to identify and reward the best young academics, and to support them for further research, in addition to encouraging young people to carry out scientific research and rewarding the best examples.
The BAGEP Awards of the Academy of Science are given to academics under the age of 40, and entail a cash prize of TL 27,500 per year for a duration of two years to support their research.
For BAGEP 2022 awards, please click.