Sabancı University has signed a cooperation agreement with Ericsson on the development of network architectures used in communication systems to be built on 6G, and the algorithms and infrastructures necessary to protect the security of these systems.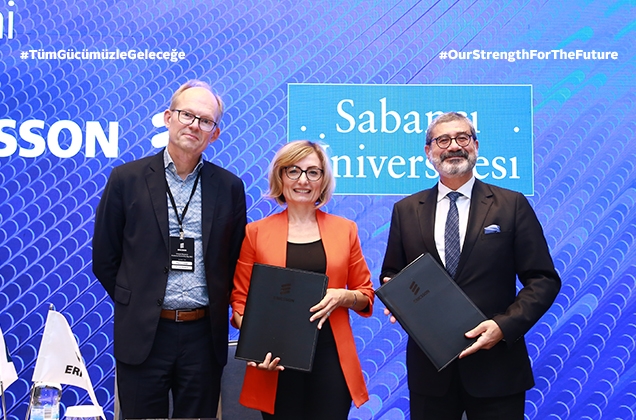 The signing ceremony took place with the participation of Sabancı University President Yusuf Leblebici, Ericsson Deputy General Manager and Head of Research Dr. Magnus Frodigh, and Ericsson Turkey General Manager Işıl Yalçın. Sabancı University faculty members Özgür Erçetin and Cemal Yılmaz attended the event, where the latest developments in communication technology were shared, with a presentation of their joint project with Ericsson on cognitive and autonomous network research. Within the scope of the event, a cooperation agreement was also signed between Ericsson and Istanbul Technical University (ITU). Ericsson Research Turkey, one of Ericsson's 13 research centers worldwide, actively contributes to Horizon Europe, the European Union's main research and innovation-focused funding program.
Speaking at the signing ceremony, Sabancı University President Yusuf Leblebici said, "As Sabancı University, we remain assertive in Turkey and in the world in the fields in which we are strong in research activities. It is an honor for us to be among the universities with the highest research project budget in Turkey. Currently, more than 25% of our university budget comes from research projects. In addition, we are the university that graduates the highest number of students every year in the field of Computer Science and Computer Engineering in Turkey.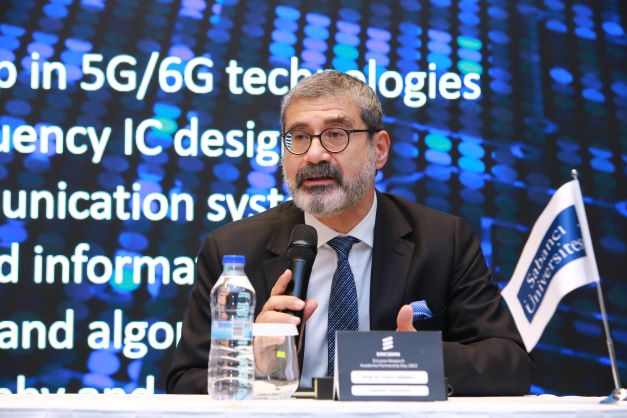 We demonstrate our assertiveness in the field of hardware design and software, algorithm development, cybersecurity and network design through our research in 5G, which we started many years ago, and our current research in 6G. We have very strong experience in integrated circuit design for high frequency and sub-terahertz applications. The people who make the most pioneering studies in these fields in Turkey are among our teaching staff members. It is very valuable for us to work together with Ericsson Research and to explore this important field together".
Ericsson Turkey General Manager Işıl Yalçın made the following comments: "Collaborating with academia and supporting the local innovation ecosystem have always been our priorities since the day we started operating in Turkey. We would like to emphasize once again our belief in the importance of cooperation with the leading academic institutions of our country. These collaborations not only enable Turkey to contribute significantly to global research on new technologies, but also nurture and develop the skills of the country's qualified human resources. In addition, as the Hexa-X project continues at full speed, we will continue to work with academia to explore future connectivity solutions, especially 6G technology, with the goal of a more connected digital future".