Sabancı University Nanotechnology Research and Application Center (SUNUM) has signed an agreement with the Abdi İbrahim company to develop biodegradable polymers, which are more sustainable and circular types of packaging, for use in primary packaging of consumer health products.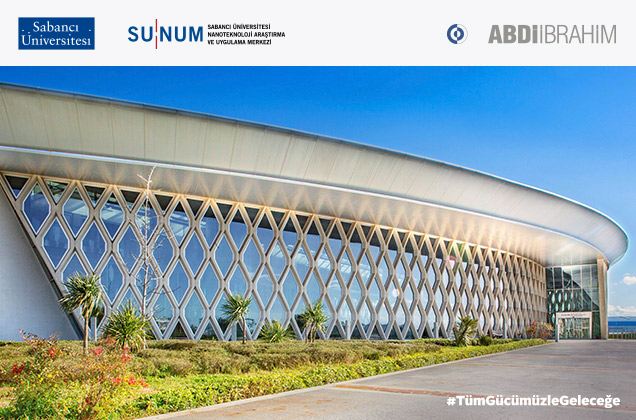 Within the framework of the agreement, a project was started at SUNUM. The project involves developing biodegradable packaging, manufacturing prototypes and checking the prototypes against all the regulatory and technical success criteria applicable to consumer health products. The project is planned to be completed in 27 months including the tests. By the end of the project, biodegradable packaging will have been used in consumer health products for the first time in Turkey.
Fazilet Vardar Sukan, Director of Sabancı University Nanotechnology Research and Application Center (SUNUM), highlighted the importance of the project as follows: "After Turkey signed the Paris Agreement, works started to move to greener manufacturing practices with an inclusive approach for all the sectors by using sustainable manufacturing technologies towards the zero-carbon target. In this context, as Sabancı University Nanotechnology Research and Application Center, we find it important to design our industry collaborations in line with the sustainability strategies of companies and the country. Through our collaborations with the industry players, we aim to ensure that the prototypes that are manufactured make a difference in the market and lead the green transition model."
M. Oğuzcan Bülbül, Abdi İbrahim's Public Relations and Corporate Communications Director, said the following about the project agreement: "Our most important common goal in the context of environment is to become a carbon-neutral company by 2030, and we are making determined and clear steps to do so. We want to be part of the green transition. Both in the pharmaceuticals sector and in other sectors, we can see that the new axis has shifted to low-carbon economy as far as consumer choice and global competition are concerned. Within the framework of the European Green Deal and the associated Circular Economy Action Plan, we expect that new and radical regulations will be introduced in the future to make plastic packaging more sustainable and further extend consumption of biodegradable packaging".