A project implemented jointly by Zeynep Gülru Göker and Cenk Özbay, members of Sabancı University Faculty of Arts and Social Sciences (FASS) is entitled to receive support within the framework of the TÜBİTAK 1001 Program.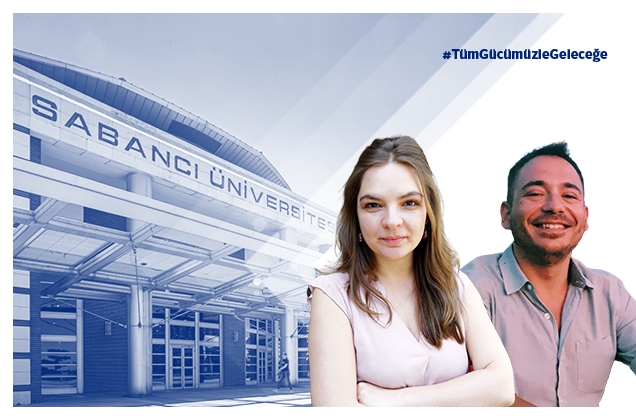 The project of Zeynep Gülru Göker and Cenk Özbay is entitled "The Configurations of Smart City and Youth in Turkey: Institutions, Discourses, and Experiences".
The project aims to put "Smart City" discourse that is commonly used in many metropolitan cities in Turkey and associated policies and practices in a regional and global context enabling for a comparative examination, establish the links between these examples with participatory and inclusive city governance principles, and understand how young people in these cities experience transformations around "Smart City" principle.
The Project will further examine the contribution of policies and practices developed on the basis of "Smart City" to mitigation of social and spatial inequalities created by neoliberal urbanization experience and increase of urban justice, social inclusion and participation.
Within the framework of the research, interviews and surveys will be carried out in Adana, Antalya, Bursa, Eskişehir, Kayseri and Konya. In addition, additional interviews will be carried out in Ankara, İstanbul and İzmir. In the last 2 months of the project, a workshop will be organized at Sabancı University to bring together project stakeholders, and research findings will be presented and discussed. The project will last 18 months and 3 graduate students will take part in the project as research assistants/scholarship students.
Talking about the importance of the project, Zeynep Gülru Göker said the following: "We believe the project has a unique value proposition since it will comprehensively examine different "Smart City" discourses and applications in Turkey, and analyze how and for what urban policy purposes "Smart City" concept is used in the 2020s in Turkey. In this context, it is particularly important to explore how young people, who occupy a special place among city residents as creators and users of technological transformation, experience a smart city and are involved in the transformation of their city to a smart one".