"Urban Mobility in Smart Cities" workshop was held on December 20 in partnership with Sabancı University, Farplas/Farklabs and PWC Turkey on Farklabs' Maslak campus.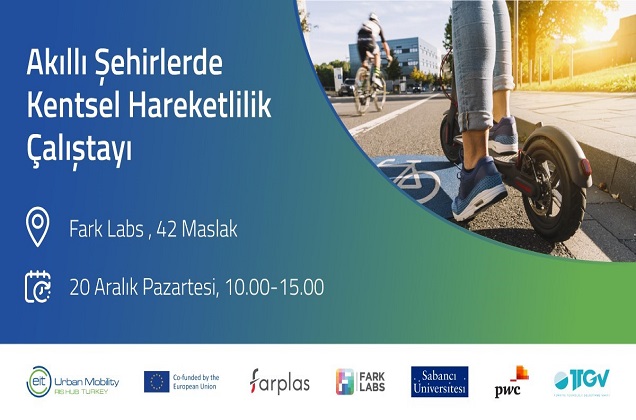 Supported by EIT Urban Mobility (the European Institute of Innovation and Technology Urban Mobility Initiative) and hosted by Farplas/Farklabs, the workshop had 48 participants. In the workshop, Innomotion Urban Mobility Scale-Up project implemented by Sabancı University and Farplas and supported by EIT Urban Mobility Initiative was evaluated. Held for the first time this year, the workshop will be organized once a year within the framework of EIT Regional Scheme (RIS) Hub program, which will be represented by Sabancı University, Farplas/Farklabs and PWC Turkey for a period of 7 years.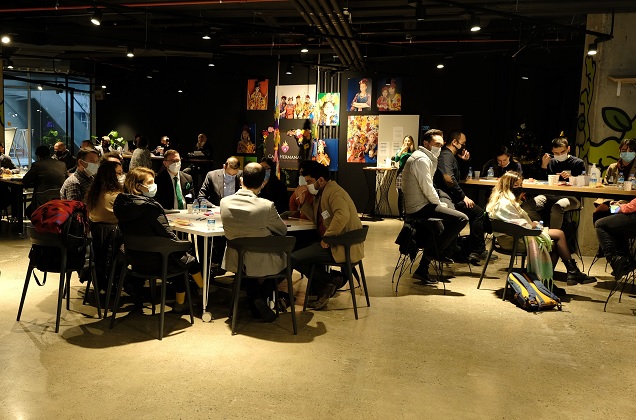 The workshop was organized in order to raise awareness about urban mobility, build an ecosystem in Turkey and enhance competency and efficiency through innovative works in the field of urban mobility and 7 different themes were covered during the workshop. Focus areas of the workshop were as follows:
- Shift to active modes of transport,
- Avoid negative health, safety, and environment impacts of urban mobility,
- Improve urban logistics with a focus on last mile distribution,
- Improve public transport service provision,
- Improve the quality of public space,
- Improve traffic flow management,
- Avoid transition barriers.
The participants of the workshop came together to discuss the above-mentioned focus areas and proposed solutions to the existing problems and setbacks in the field of urban mobility in Turkey. In addition, new collaboration and business models were suggested for university, industry, public, and civil society organizations.