The Business Against Domestic Violence (BADV) Project implemented by the Sabancı University Corporate Governance Forum was presented in the Population Dynamics and Evidence-Based Population Policies Regional Conference which was held in Tbilisi on June 14, 2019.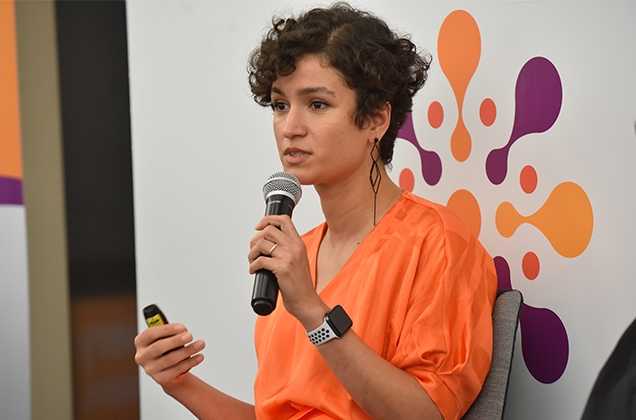 The UNFPA (United Nations Population Fund) Country Office in Georgia organized a conference to commemorate the 25th year of the International Conference on Population and Development (ICPD), the 50th anniversary of UNFPA, and the 20-year anniversary of its support to the country's development.
UNFPA Country Office in Georgia in close collaboration with the UNFPA Regional Office for Central Asia initiated the regional conference to mark these important anniversaries with the support of the UNFPA Regional Office for Eastern Europe and Central Asia, the United Nations Economic Commission for Europe (UNECE), and the government of Georgia.
The objective of the conference is to support enhanced understanding of the current population dynamics and trends in the region, including ageing, and of the status of policies and initiatives addressing these dynamics in the countries of the region. Through exchange of scientific evidence and good practices, the evidence-based and people-centered policy making on population and development issues were strengthened in the countries of the region.
BADV Project Director Sevda Alkan presented the project in detail during the "Practices in Countries" session of the conference. Alkan emphasized the role of the private sector in empowering women, and gave examples to collaboration between businesses and academia.