The IICEC Energy and Climate Research Review provides an organized overview of recent energy policy research. The Review includes 68 studies and papers that collectively address global energy security, affordability and sustainability and shed light on the energy debate by illuminating its complexities. With the gravity of the challenge in mind, the Review intends to capture the complexity of the energy debate from as many angles as possible bearing in mind that energy is a multi-disciplinary domain which requires in-depth analysis.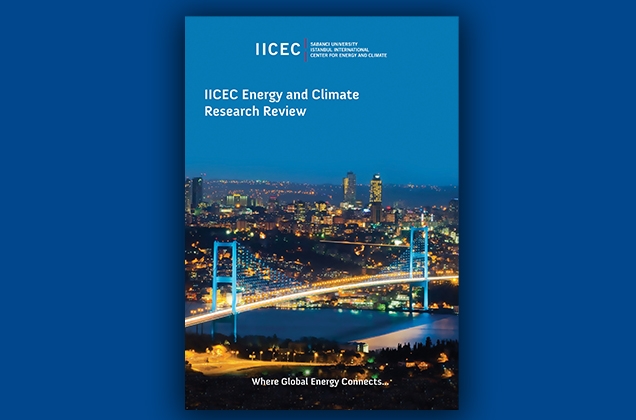 The Review is organized by energy sectors and themes namely: fossil fuels, nuclear power, renewables, efficiency measures, energy technology and innovation, as well as climate policy and regional economies. We intend that the Review can efficiently provide energy professionals the benefits of many of the most important policy studies that they might not otherwise have the time to consider. We aim to foster to a wider appreciation of the global energy policy agenda by making these research studies more accessible.
The articles and reports in this Review have been selected considering their worldwide recognition, relevance, inclusiveness, originality, and the level of contribution to the policy agenda. Rather than providing a conclusive assessment and dictation of set of energy policies, the Review provides the reader with an opportunity to approach and analyze the articles, reports and policy papers from different perspectives.
Professor Difiglio's Comments on the IICEC Energy and Climate Research Review
I was struck by the sheer volume of energy policy reports from many different organizations as well as the many new journals that have sprung up over the last several years focusing on energy research. It seemed to me that a service would be provided by selecting the most important studies, summarizing them in our own words and distilling the essential energy policy messages they contain. The guiding principle was to ask: "Why is this study important?" Most energy professionals, whether they be in industry or government, do not have the time to read these studies. Even academics find themselves concentrating on their particular area of research. I hope that this audience, busy people in the energy field, will find our Research Review illuminating and useful. University professors might also find it useful. It would be a great resource for any course that includes a section on energy policy.
Carmine Difiglio is the Director of the Sabancı University Istanbul International Center for Energy and Climate (IICEC).
For further reading please click on the link below:
Executive Summary of IICEC Energy and Climate Research Review