Developed in Sabancı University Faculty of Engineering and Natural Sciences nanotechnology labs, "Antimic: Sustainable Hygiene" protects people against microbial contamination, and improves lives by providing effective hygiene over a long period of time.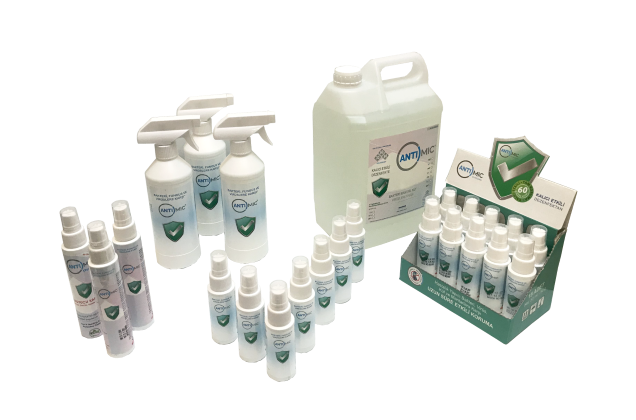 Developed by a team led by Sabancı University Faculty of Engineering and Natural Sciences Professor Yusuf Menceloğlu using the sol-gel technique, "Antimic: Sustainable Hygiene" provides permanent hygiene in high-traffic locations.
Effective against micro-organisms for up to 60 days
The antimicrobial active ingredient in the chemical formulation was shown to be effective against viruses. Long-lasting disinfection is important given that viruses can survive on inanimate surfaces for 24 to 48 hours. Since most disinfectants on the market are volatile chemicals, surfaces become vulnerable to contamination shortly after disinfectant is applied.
On the other hand, Antimic causes a sol-gel reaction that quickly forms a nano-layer on surfaces, which is resistant to all cleaning products and everyday usage conditions for 30 to 60 days.
Water-based Antimic products are free of heavy metals and persistent toxic chemicals that endanger human health, and remain effective on a wide spectrum of micro-organisms for a long time, providing comfortable protection with the ultra-thin, sheer, flexible protective layer they form on living spaces and clothing.
Approved by the Ministry of Health
Antimic is patented by Sabancı University and is sold with a Type 2 license from the Ministry of Health. The product has passed the "EPA, Protocol #01-1A" residual self-sanitizing test, and its performance has been proven in the field and laboratory.