Sabancı University signed a cooperation protocol with National Chiao Tung University (NCTU), one of the leading universities in Taiwan. The protocol includes student and faculty exchange, double major programs, joint research activities, academic material and knowledge exchange, and short-term special academic programs.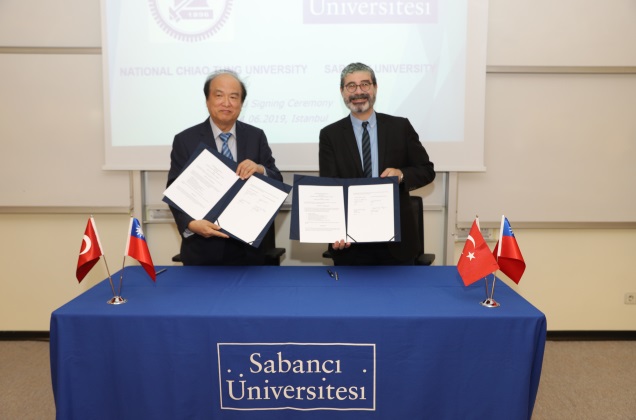 Edward Y. Chang, Yusuf Leblebici
At the signing ceremony hosted by Sabancı University, President Yusuf Leblebici noted that Taiwan ranks among the top three countries in microelectronics and semiconductor technologies in the world. He added that NCTU is Taiwan's top university in these areas. Yusuf Leblebici said that Sabancı University and NCTU aim to contribute to developments in this field in a way that the students of both institutions could benefit and intend to expand the cooperation to cover different fields.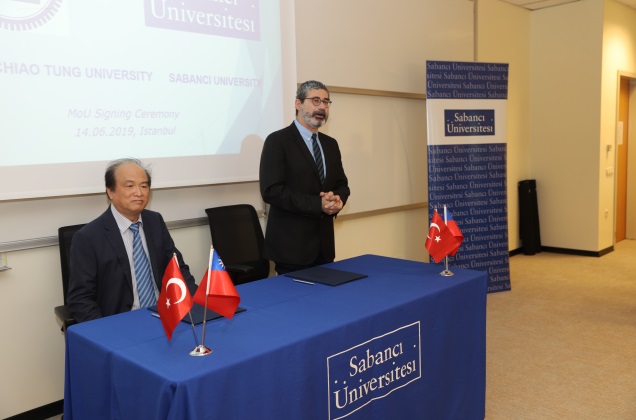 Efforts are underway to establish a dual PhD diploma program in Electronics Engineering between Sabancı University and NCTU. The program will reinforce Sabancı University's leadership position in R&D and scientific studies in microelectronics, semiconductor and integrated circuit design and production, while playing a significant part in training qualified human resources in areas that are continuously gaining in importance.