Sabancı University was the top Turkish institution in the Emerging Economies University Rankings this year.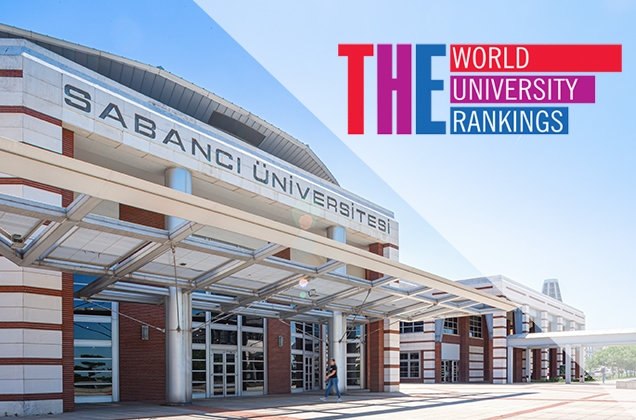 Times Higher Education (THE) revealed the 2020 Emerging Economies University Rankings. The rankings consider universities that are in the advanced emerging market, secondary emerging market, and border-line categories of the FTSE (Financial Times Stock Exchange) Index. This year, universities from 47 countries were included in the ranking.
Sabancı University was ranked 40th on THE's Emerging Economies University Rankings, becoming the best among the 34 Turkish universities on the list.
Similar to the World University Rankings, the THE Emerging Economies University Rankings list uses a methodology that covers Teaching, Research, Citations, International Outlook and Industry Income using 13 performance indicators. A key feature is that the "Industry Income" and "International Outlook" categories carry more weight compared to World University Rankings due to the rankings being specific to emerging economies.
Turkish universities on THE's Emerging Economies University Rankings 2020 were Sabancı (40th), Koç (55th), Bilkent (75th), Çankaya (87th), ITU (100th), Hacettepe (121st), Boğaziçi (124th), METU (140th), and Istanbul (193rd). Furthermore, Eskişehir Anadolu and Erciyes Universities were in the 201st to 250th range; Atılım, Bahçeşehir, Çukurova, İzmir High Technology and Karabuk Universities in the 301st to 350th range; Gebze Technical, Yeditepe and Yıldız Technical Universities in the 351st to 400th range; Acıbadem, Ankara, Başkent, Dokuz Eylül, Ege, Gazi, Gaziantep, Marmara, Selçuk and TOBB Economics and Technology Universities in the 401st to 500th range; and Akdeniz, İstanbul Medipol, Ondokuz Mayıs, Süleyman Demirel and Tokat Gaziosmanpaşa Universities in the 501+ range.
Please visit this link for the complete THE Emerging Economies University Rankings.